Okay so we're officially into Spring, as my allergies could tell you. Even though the Zyrtec hasn't kicked in yet we celebrated our first Easter as a family of four. Everything about Easter I love, the flowers (minus the sneezing and puffy eyes), the Spring Day weather (usually), and of course the excitement that the holiday brings. And even though it was chillier this Easter, both of my girls still loved it all, from start to finish.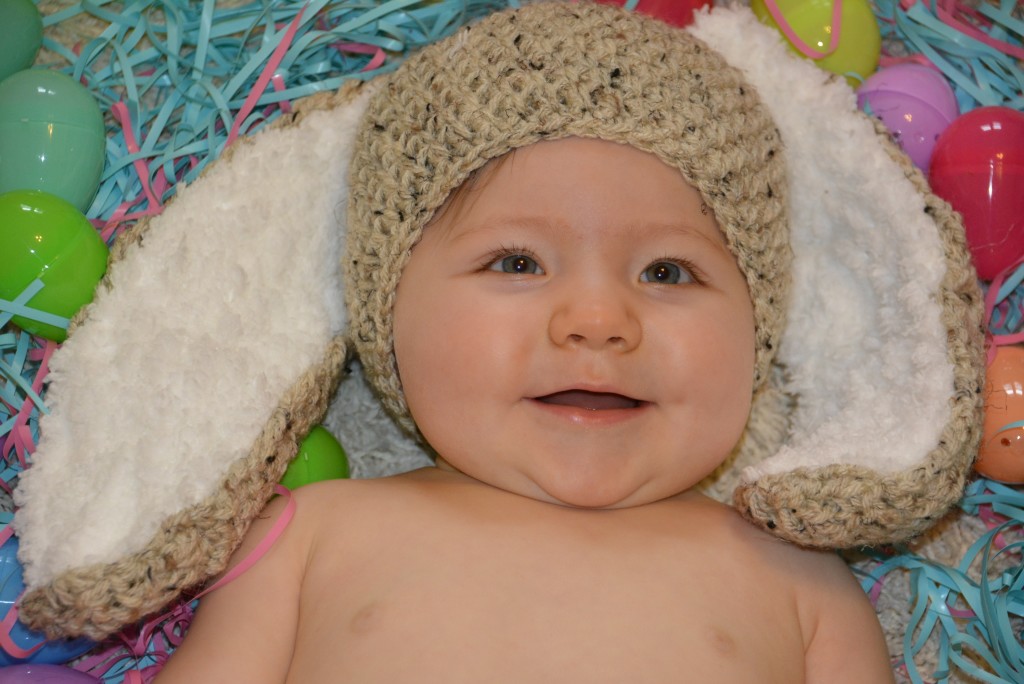 Bunny Hat, JWhiteFlower, LLC on Etsy
This adorable bunny celebrated her first Easter and she loved every bit of it! We kicked off the day with early Easter baskets. Our toddler was amazed at the goodies, I just love the complete and total surprise look on her face. Even better, the bunny paw prints which she couldn't stop staring at. Our tiniest girl woke up early too and through her sleepy eyes managed to meet her new soft Disney friends and dig into her Easter basket a little. After a quick breakfast, the girls were in their best Easter dresses and ready for church. And the rest of the day was filled with Easter egg hunts, a great gluten free dinner, family, and a new Disney movie from Mommy and Daddy. All ending with two very sleepy girls, getting a head start on their bedtime by a good hour and a half.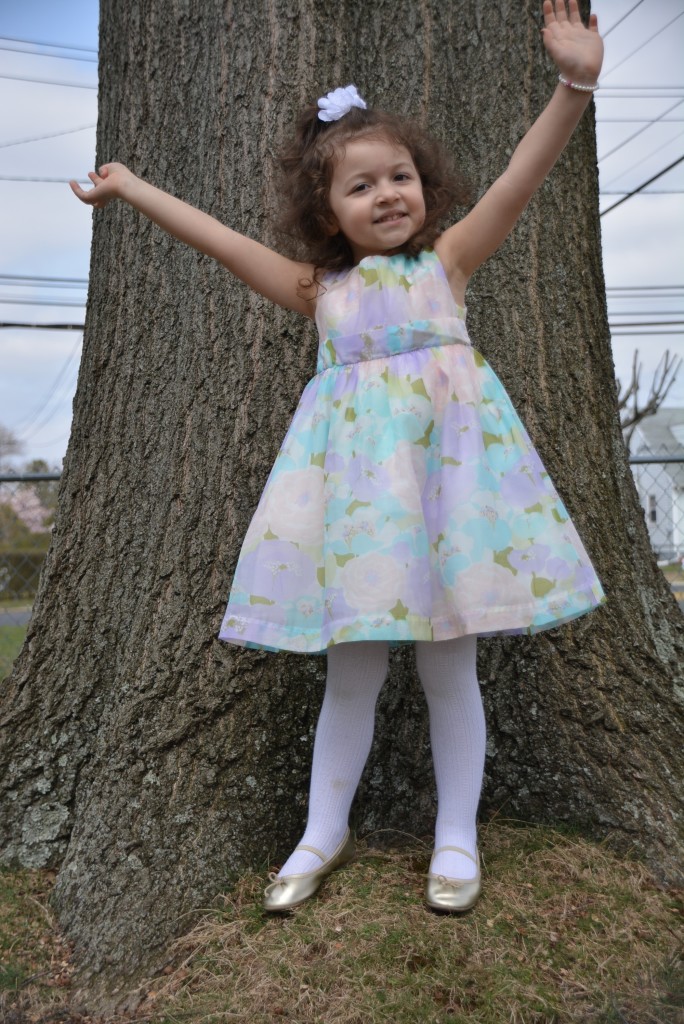 With Easter 2016 added to our photo album, it's onto normal Spring fun and then DISNEY!!!! We couldn't be more excited for our first vacation as a family of four! But before then we're starting another chapter in our family's book by officially putting our house up for sale.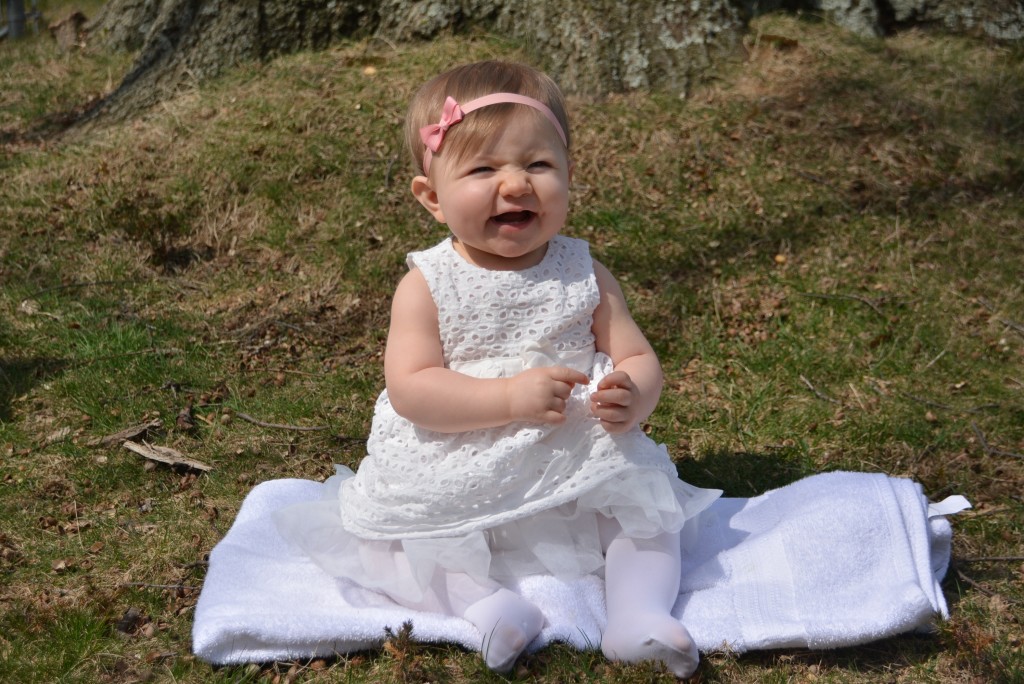 The whole idea of moving is a horrible concept to me. The unknown of where we're going, if our own house will sell, the actual act of packing and moving, finding a new house that feels like our home, and the idea of change now with two little girls. But even though moving isn't overly appealing, this was our starter house. We started here before there were two little us's, before there was our fur daughter, even before we were married. We bought this house, made it a home, and shared so many amazing memories. We brought our newborn baby girls home here, we spent our first years as a married couple here, we brought out first official furrier baby home here, and we celebrated milestone after milestone right here. Wait, why are we moving again? Oh yeah, but we're kind of outgrowing it now. Our family has grown and we're ready to start a new adventure.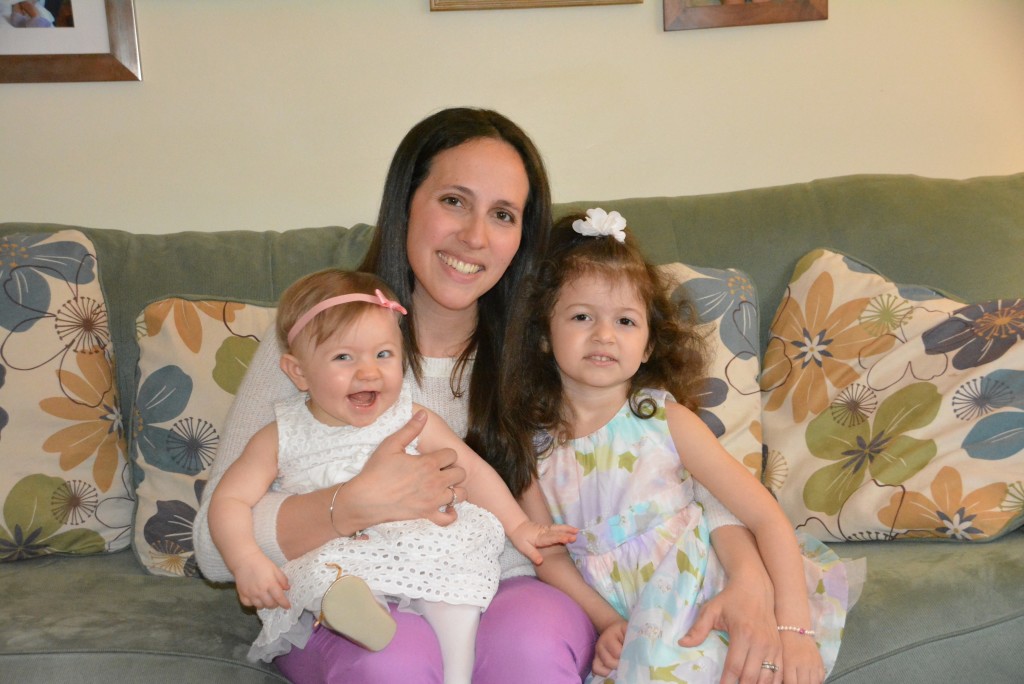 The hardest part for me is leaving our house behind. It's beautiful and holds such an important piece of our story, But even though it's a little sad, we're just as excited to see where our future will be. So now the real fun begins. Selling and buying, yay! Wish us luck!
Sincerely,
Lindsay