Even with a toddler and baby we're stilling going strong with our adventures. And our dinners out haven't slowed down too much either, well maybe a few less since we're in the middle of cold/flu season. Admittedly we're creatures of habit, okay really just me, but I like what I like and we tend to order in or dine out at the same rotation of restaurants. Happy to report we just added a regular to the rotation!
I'm always on the lookout for new gluten free options. And I have high standards when it comes to a try out, I'm talking a gluten free menu that includes more than three items that just omit sauce and side and offer plain meat. So when I noticed a random post by Gluten Free Philly it felt like fate that I was introduced to Jules Thin Crust. HOMEMADE pizza crust, not frozen, with over 25 pizza combinations, thanks to all gluten free toppings! Too good to be true? This is totally true I promise! And I have to spoil the surprise with a sneak peak at a pie!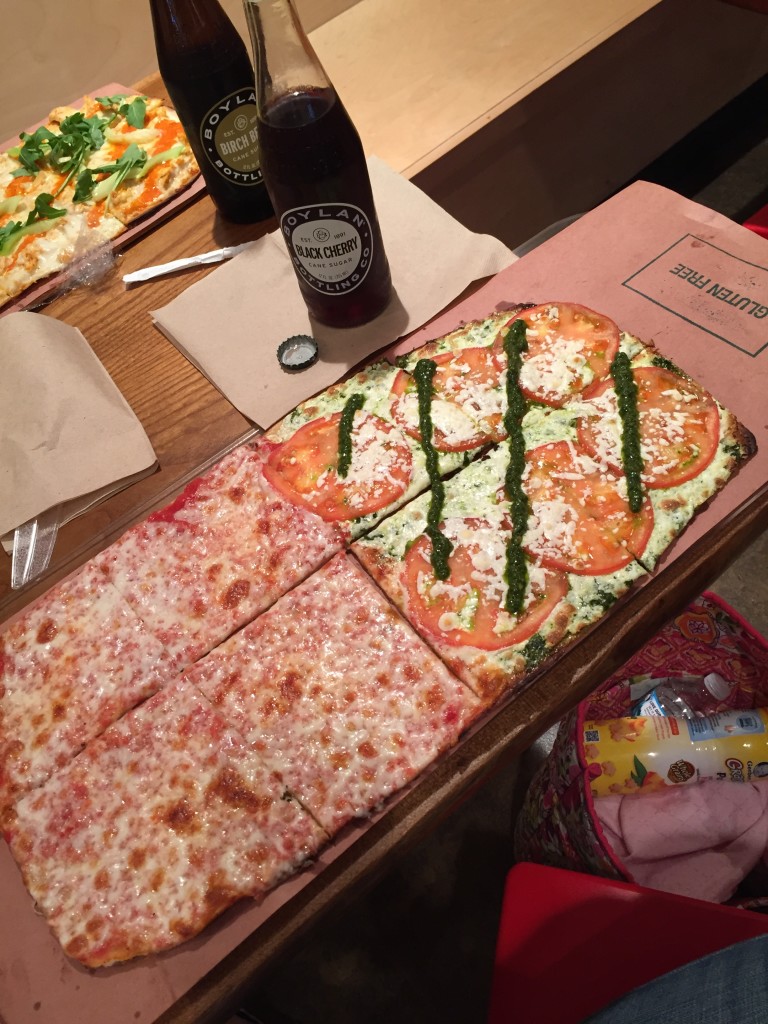 A little about Jules Thin Crust, they have locations on the West and East Coast so if you see a location close enough for a day trip, it's worth it, trust me. The best part though, they don't just have a gluten free menu with the little "Eat at your own risk" disclosure, they are really GLUTEN FREE! They've worked with the Gluten Intolerance Group of North America to make sure their gluten free dough is safe. The ingredients we all know are only half the battle but the staff here too are trained and well trained to prevent contamination. Good news for any gluten free diner!
Okay now the good stuff. The pies are AMAZING! They come in two sizes, mini and medium which is huge as is. They're prepped and cooked safely, topped with any of their toppings and sauces, all of which are certified gluten free. Now for everyone else their pies are already made and just need warming, ours are custom made which takes about 12 minutes. But a little wait is worth it because once your pie arrives on a pizza word with gluten free labeled paper underneath you'll be more than ready to dig right in.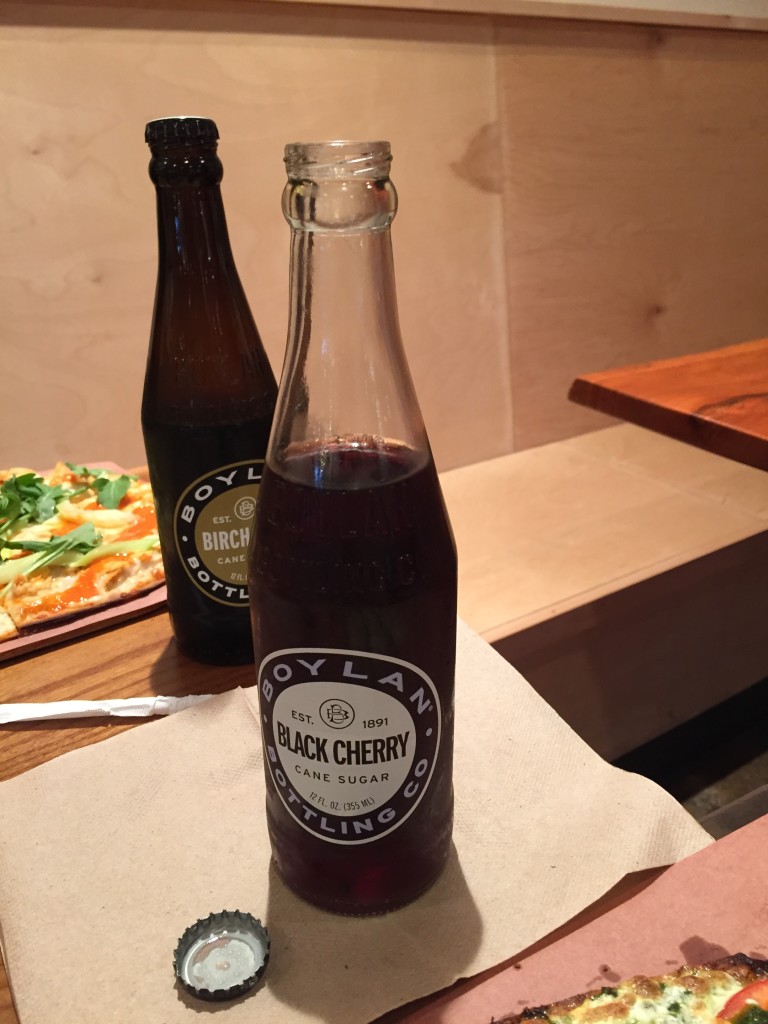 So the pizza…was….AMAZING!!! I opted for half plain and half pesto tomato, yes you can do that here too. The combos are endless and all gluten free, yes I know I said it already but it's just so exciting. The crust is deliciously thin, a little crispy but soft too making a perfect pizza option for me. And fresh, nothing beats a fresh pizza crust, not frozen, textureless and flavorless like too many others. The toppings go right to the edge, everything is perfectly seasoned and just phenomenal. They have so many options I honestly had trouble choosing what to try. Check out all of the pizza options Jules Thin Crust Menu!
Yes I included the soda because they have so much more that's gluten free. From a list of gluten free beverages, which you never see, salads, and desserts too, they just kept impressing me! And even though I hardly finished my pizza, my toddler insisted on a sweet treat, so I happily obliged. She picked out a sprinkle butterfly cookie, soft and freshly packaged and it was delicious.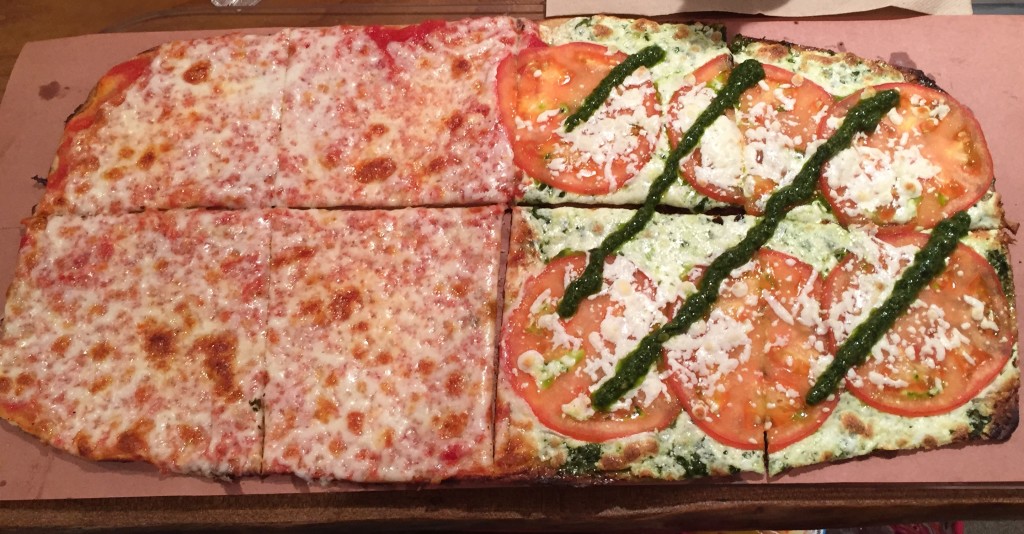 From start to finish the meal was perfect and the experience even better. All of the staff knew just what to do and how to answer every question. Good food and good staff, win win! Even better, my daughters, one of which got to actually taste the food, and my husband loved the dinner as well. We'll definitely be back, and very soon!
Thanks Jules Thin Crust for making gluten free living a little more enjoyable!
Sincerely,
Lindsay