Been a little bit since a Disney recap but with birthday celebrations and summer recoveries I'm finally looping back to our Disney vaca! With our first day of Magic Kingdom fun in the books, we were up and ready for our second day of water park fun and our first delicious gluten free dinner! Nothing beats the Florida heat then a morning at one of Disney's water parks, and first up for us was Blizzard Beach.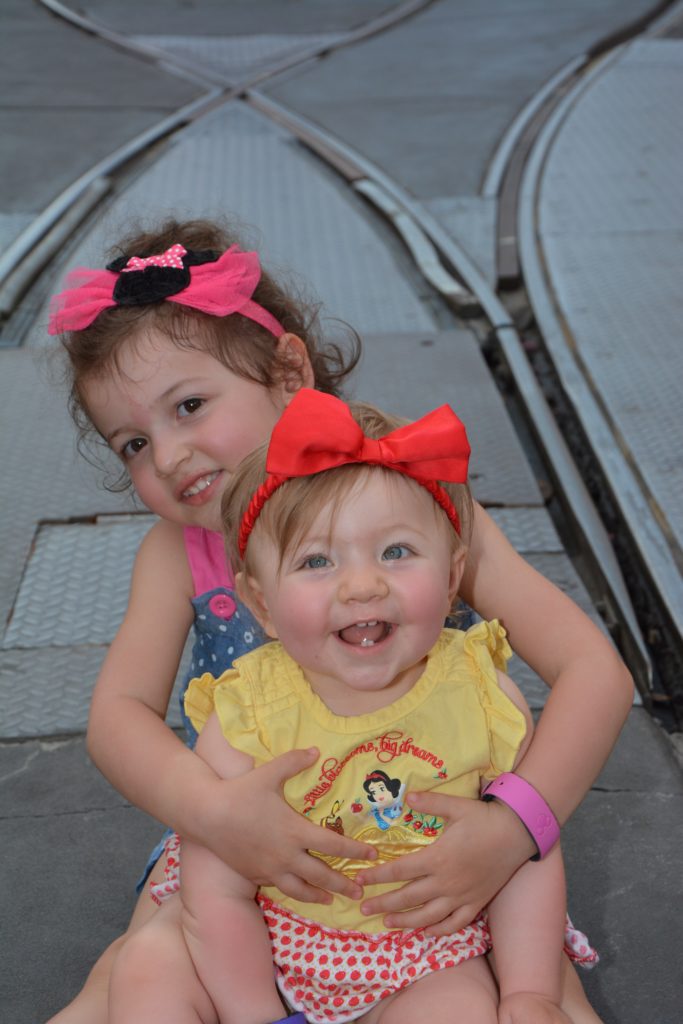 The water park was a huge hit this year, for one of our girls at least. While our toddler was running, swimming, sliding, floating, and tubing all over, her little sister was snug in Mommy's arms slowly getting used to the water, splashing a bit in the kiddie zone, floating down the lazy river, and ending it all with a nap in Mommy's arms. Bet not too many Disney goers can say they napped at a water park! Well my baby girl can!
Lunch is always my toughest meal on vaca. And even though there were definitely gluten free options at the water park of the chicken finger/ french fry variety, I was more in the mood for a light snack, so Disney popcorn it was. The salty, buttery popcorn is highly recommended for any Disney patron but if you're gluten free, it's a must! So after a late light lunch for all, it was back to the hotel to freshen up in our amazing studio, grab some fruity drinks at Trader Sam's, and finally to enjjoy some dinner at Ohana!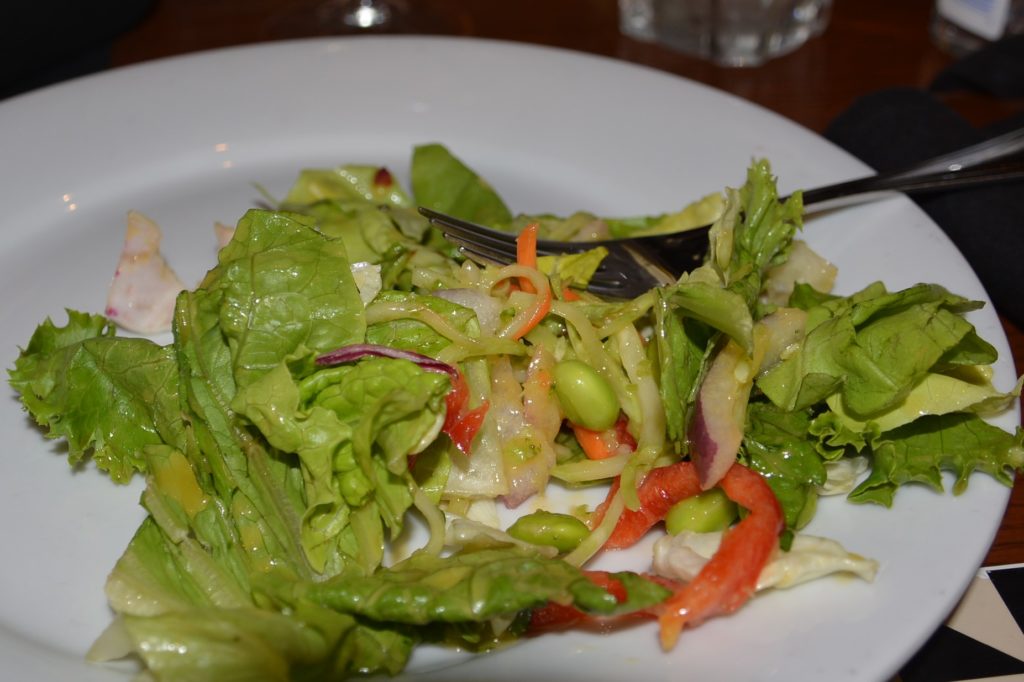 With sangria, a toddler friendly slushie of some kind, and hubby's favorite drink in a tiki man glass in hand we were seated for a much anticipated Ohana dinner. The chef was over shortly to go over my options and quickly after that my first round of food appeared. That's one thing with Ohana, you won't have an empty table for long, when food arrives, it keeps coming the whole dinner. The rolls were warmed well and with butter hit the spot perfectly since we were pretty much starving by this point. Next up, the salad, which I love! I could eat bowls and bowls of just the salad, topped with just the right amount of my favorite fruity dressing. Not too long after, some chicken wings with seasoned veggies arrived. The veggies I loved, the chicken wings had way too much seasoning for me, please keep in mind though that I'm super sensitive to any seasoning, so less is so much more for me. Next time I definitely have to remember to remind the chef of my preference but totally forgot.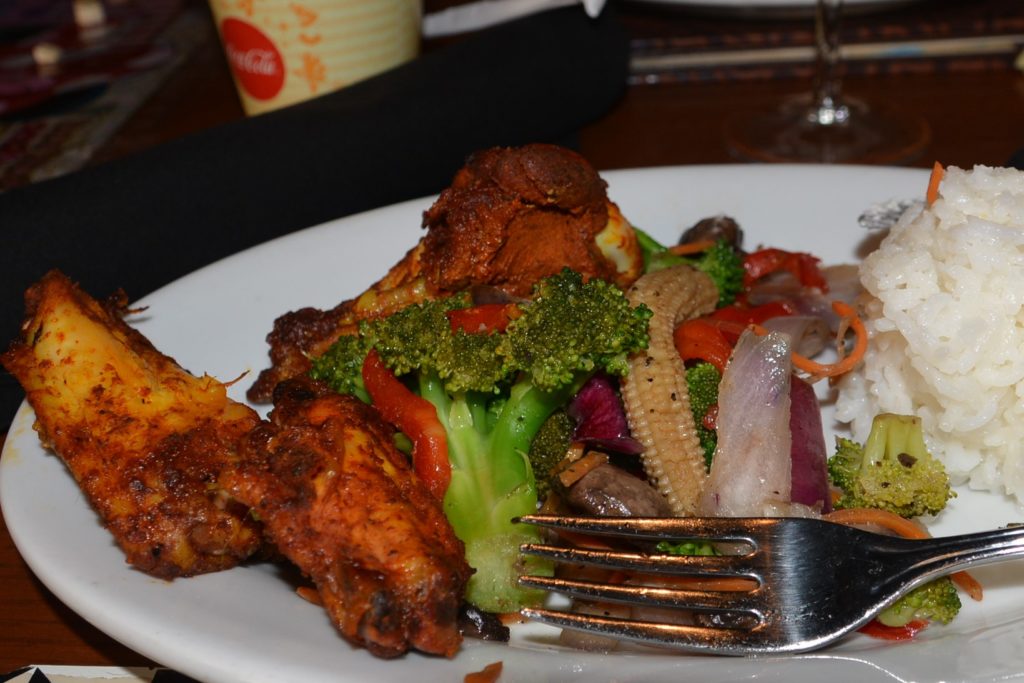 Finally it was time for the main course and what Ohana is known for, meat skewers! While all of the meats are gluten free, I've watched many a skewer touch down on plates that have gluten filled lomein on them, so I requested my very own portions of new meats. Grilled chicken and steak came out perfectly seasoned and cooked to perfection! And to sweeten our first Disney dinner a little more, the chef brought out a chocolate cookie ice cream dessert. Not nearly as appetizing as the mouth watering and legendary Ohana bread pudding but free of gluten and a sweet ending to my meal!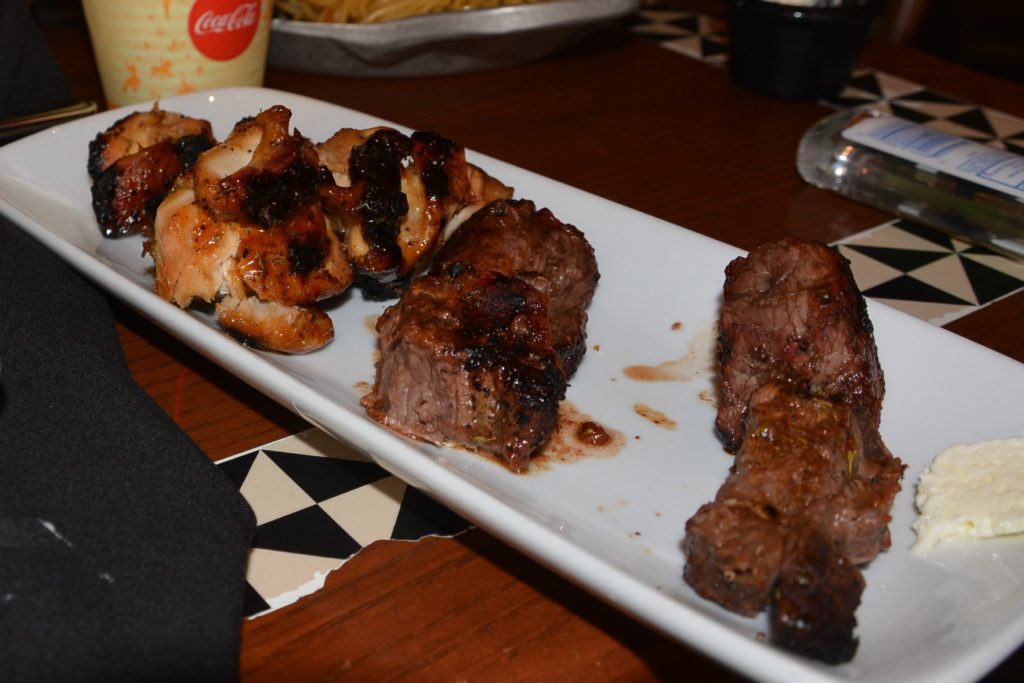 Altogether, great gluten free dinner but the highlights were my sweet little ones getting serenaded and participating in the coconut race, well our toddler at least. Amazing that last time at Ohana we had just one little girl who was only old enough to sit tableside and nibble on lettuce, bread, and noodles. Now we were back still with a high chair but with a new little one in it, amazing how fast time goes once your a parent.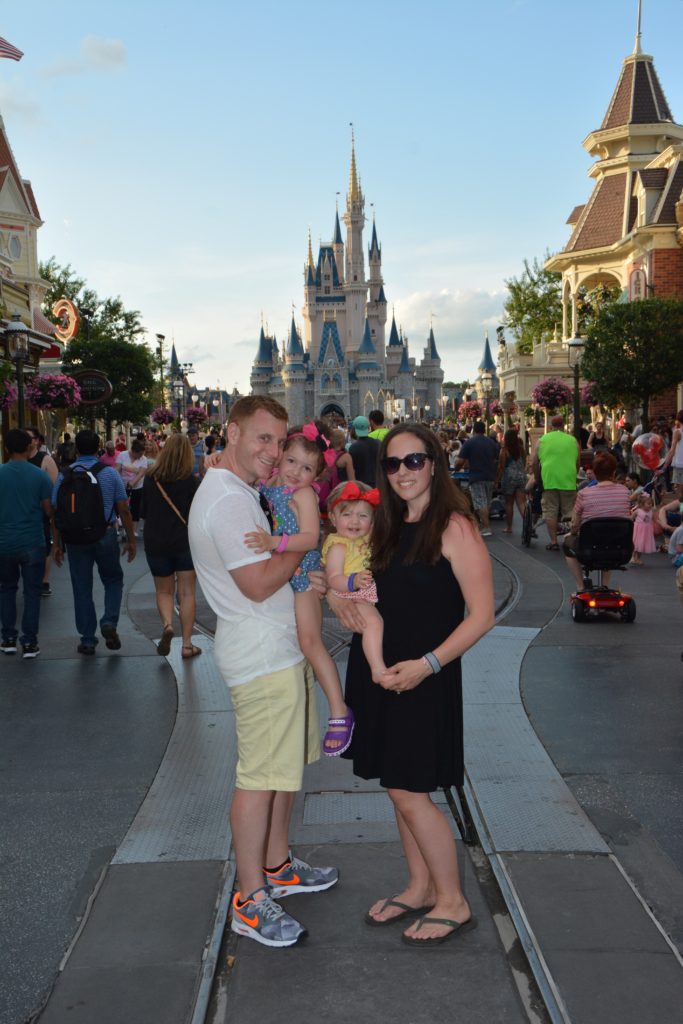 Anyway, as soon as dinner was over we couldn't wait to hop on the monorail to enjoy a night of fun at the Magic Kingdom. Nothing beats topping off a relaxing day of water fun then with a nighttime ride on Dumbo and the most amazing views of Cinderella's castle!
Another amazing day in Disney! Stay tuned for more of our adventures!
Sincerely,
Lindsay