The most exciting part of our Disney countdown has begun. We're in the last few weeks before our trip and it's finally time to make my packing list, start the pre-Disney shopping, and once we get to that last week finally start the packing! Some people hate the prep for a vacation but I love it. And this one specifically is so special for so many reasons. It's our first as DVC members, our first as a family of four, the first Disney trip our toddler understands and is counting down with us towards,and best of all it's our baby girl's very first Disney vacation. In fact she'll turn 11 months while we're there, and I personally can't think of a more magical way to ring in 11 months!
Since I've been living on the Disney blogs lately and clicking on just about any article with the mention of Disney in it, I can't help but notice the all too many anti-baby Disney vacationers out there. Since we took our first little girl when she was only 9 months I've heard it all when it comes to vacationing to Disney World with babies. "They're too young, they won't remember anything." "We're not taking our kids until they are old enough to enjoy it and remember it themselves." "You're only going to Disney for yourself when your baby is that young." "You're only taking them now because they're free." "Vacationing with babies is too much work, I'd rather wait to all of my kids are out of diapers."
Honestly does this look like a face of a baby who didn't enjoy her Disney vacation?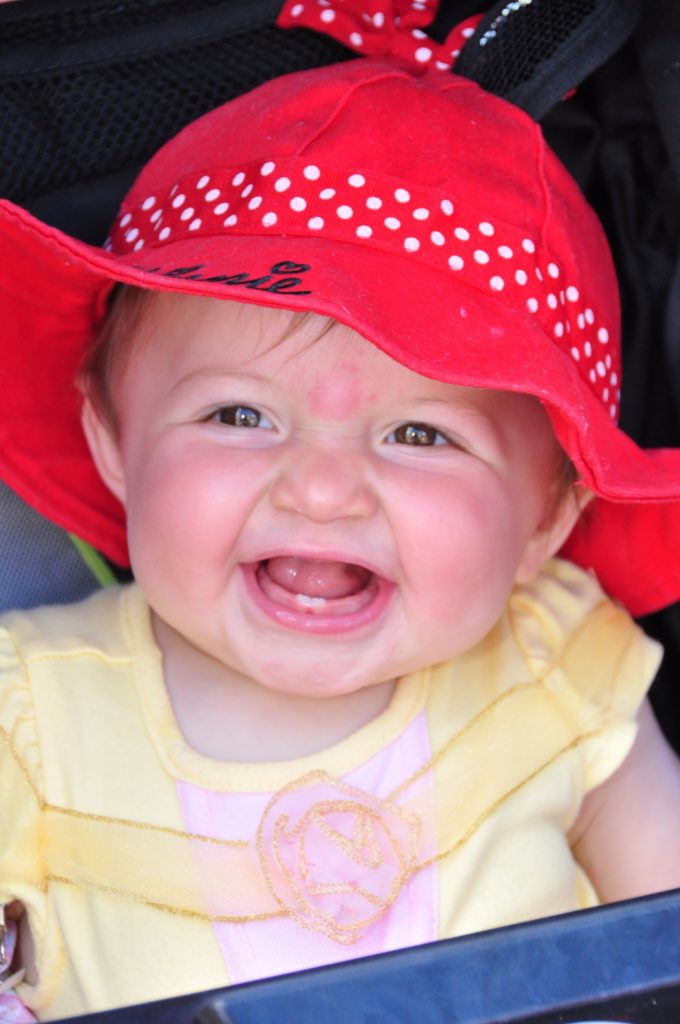 While I'm a huge advocate for traveling with babies there are some truths to the arguments some people say. Yes, babies don't travel light and if you think you're back won't hurt from the constant carrying or stroller pushing you're sorely mistaken. Yes, your relaxing vacations are a thing of the past. And yes, my babies won't remember their first vacations, or even their second or third. But I bet we will, right?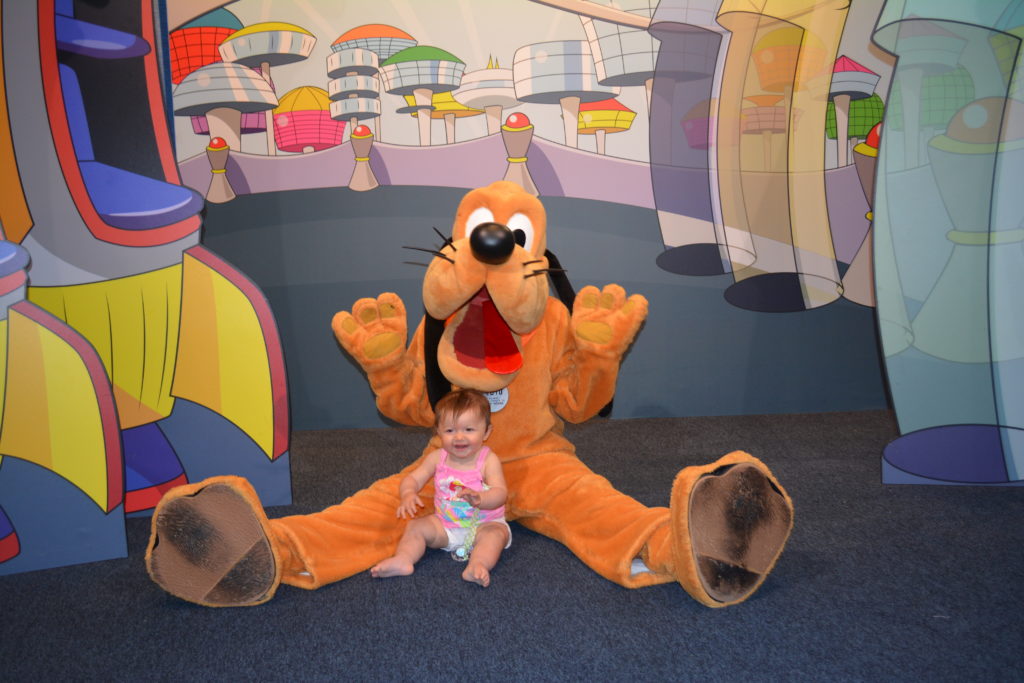 So why do we plan Disney vacations every year while are babies are under 1, 2, 3, and even 4? That's easy. We're making family memories. Dan and I traveled plenty before we had kids and we knew once our family grew that we'd want to keep travelling with kids in tow. We decided long ago that we wanted to show our girls the world. For now it'll be Disney World but in the future they'll see plenty more. For now we're enjoying watching them smile, laugh, and clap to the Disney parades, be held and snuggled by Cinderella in her castle, and sit front and center on Main Street, so tiny and staring in awe at the humongous castle in front of them. And every one of these memories we've taken pictures and videos of. Our girls may or may not remember these firsts but we will and we'll always be able to show them.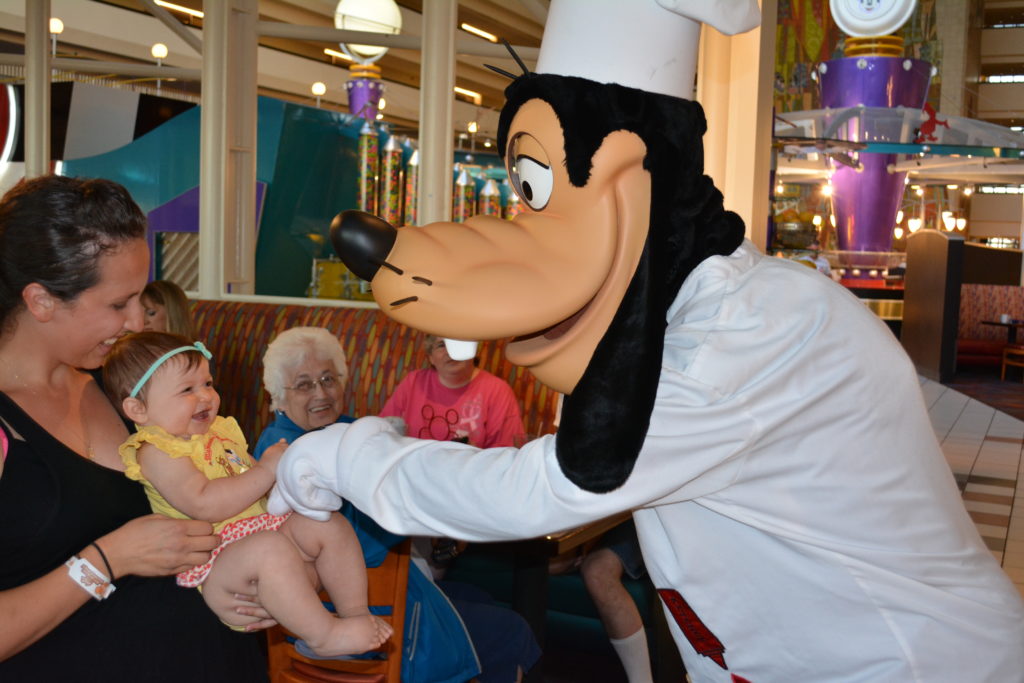 Are Disney vacations easy with babies? No, but there is nothing better than seeing your baby's eyes light up when they see everything Disney for the first time. It's worth every extra pound in our suitcases of foods, bottles, formula, and diapers just to see those precious reactions. It's exhausting, but that's Disney in general, and it's so worth it. So my vote, if you can, take your babies to Disney World. The memories that you make together as a family will mean so much to you and to your little one too. And yes, they are free, which is a bonus!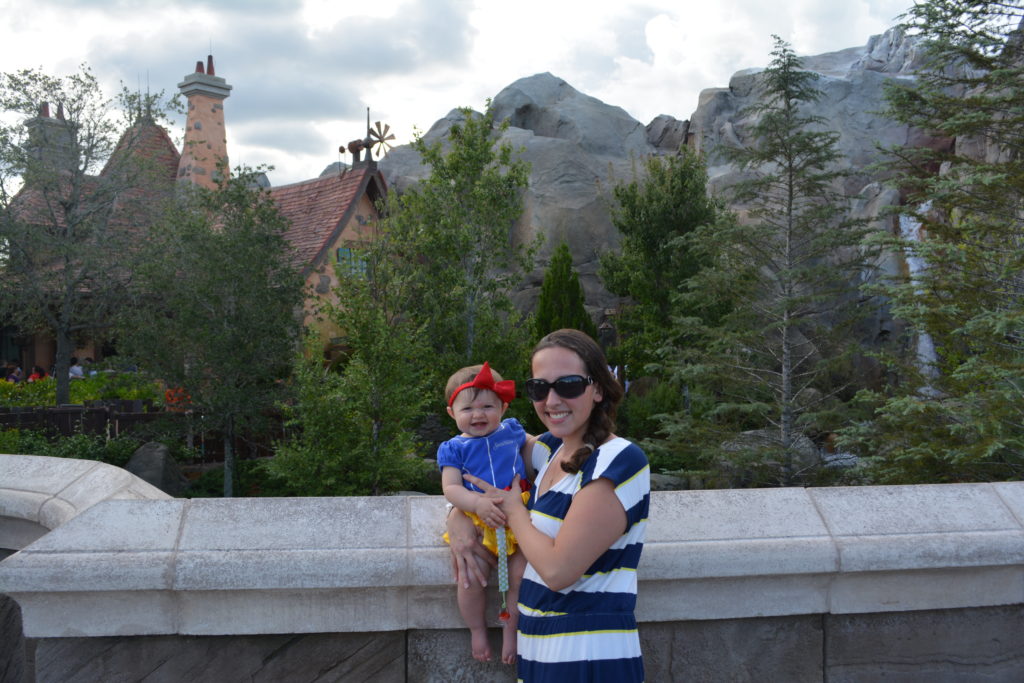 So for us, in just a few short weeks we're Disney bound as a family of four, and are ready to watch our little blondie fall in love with Disney like her sister did, hopefully haha. But I have a good feeling. After all, she tries to snag her sister's precious Mickey, who by the way was her first friend from Disney World, every chance she gets. I guess we know who her first Disney friend will be too!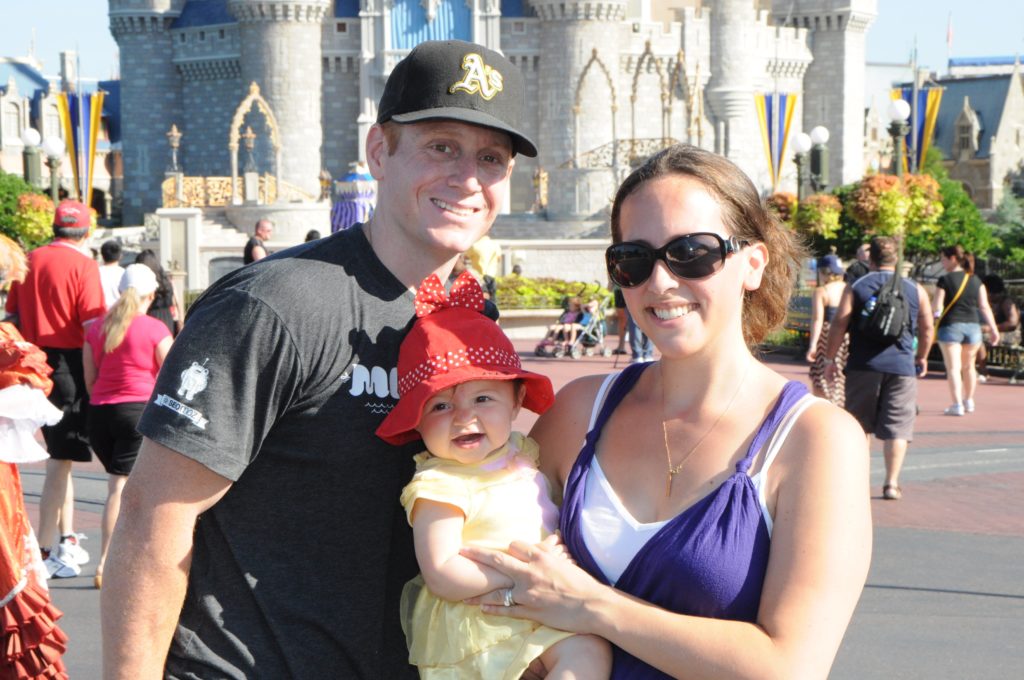 Until then, pardon the pixie dust over here on my blog. Between house selling and buying, dance recitals, first birthdays approaching, and too much more, life has been crazy. Plus I'm kind of undergoing a bit of a blogging transformation. With two little girls now and a brand new adventure starting, which I promise I'll fill you in on soon, life has changed quite a bit and my blog has too. So stay tuned for our Disney adventures, life with two little girls, and some brand new gluten free additions.
Sincerely,
Lindsay