It's time for another Disney gluten free favorite! Every vacation this list grows and grows so it's getting tougher to choose my favorites but I can't deny this Disney classic. Anytime I can just walk up to the counter, double check that the ingredients haven't changed, and order an item as is because it's already gluten free, that's a huge win in my book. Lucky for any gluten free Disney goers, you can do this at quite a few spots! Check out my favorite treat to cool down with in the epic Orlando summer heat!
On those scorching hot Disney days nothing cools you down better than an ice cold, but quickly melting, Dole Whip. Pineapple soft serve, or in my case swirled with vanilla, floating in pineapple juice is perfection. Kind of like a tropical take on a rootbeer float, but so much better! These are my must have snack for all my Disney vacations, especially those extra tired, extra pregnant days in Magic Kingdom. Definitely counting down the minutes, hours, and seconds until I get to have one of these again!
Never Have I Ever Had A Flourless Chocolate Cake In Cinderella's Castle!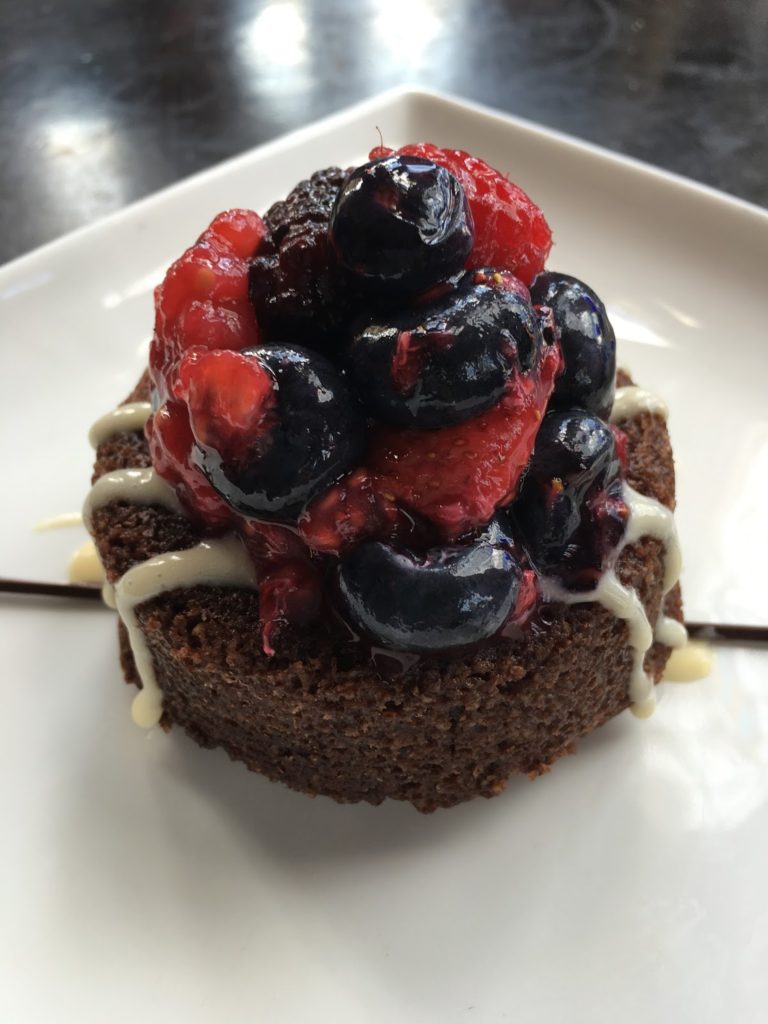 Another non-Disney day, another gluten free treat added to my wish list, thanks to Alexis at Gluten Free In Orlando. This trip we made an ADR at Cinderella's castle, the perfect dinner spot for our miniature princesses. Since our toddler loves her Disney movies and dressing up like her favorites, this meal was a no brainer. And even though dining in the castle and meeting the princesses is a dream come true, I'm personally looking forward to a certain part of my gluten free meal! How about this amazingly beautiful flourless chocolate cake with berry compote that Gluten Free In Orlando raved about? I love flourless chocolate cakes but I have yet to have one in the most magical place on earth, not to mention one that looks as appetizing as this. Absolutely adding this one to my meal!
Stay tuned for more Disney favorites and more Never Have I Ever Disney treats!
Sincerely,
Lindsay