We're in the final stretch until our vacation and I for one cannot wait for everything Disney. But of course top on my list is all of the gluten free deliciousness! So I thought I'd share one more gluten free favorite, along with one
Gluten Free Kona Cafe's Pan-Asian Noodles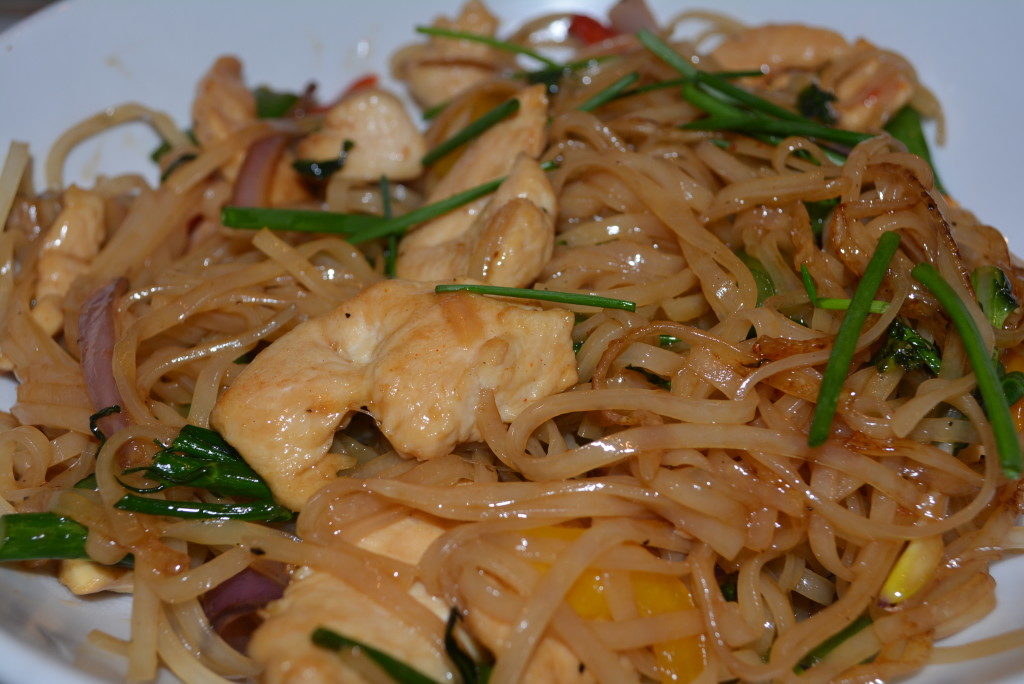 It's been years since I've had lomein. I've made many attempts to recreate a gluten free version but never came close to making it just right. My once favorite Asian inspired noodle dish has been a thing of the past for quite awhile, until I found Kona Cafe! Perfectly cooked rice noodles with crispy, fresh veggies, and grilled chicken, all coated in a gluten free teriyaki sauce, it's absolute perfection. Not to mention, portion enough for two people or two meals! This is by far one of my favorite dinners in Disney and is always the one that I look forward to returning to the most. I can't wait until I can enjoy these Gluten Free Pan-Asian Noodles again!
Never Have I Ever Had Gluten Free Beef Brisket, Frushi, and Lemon Scones!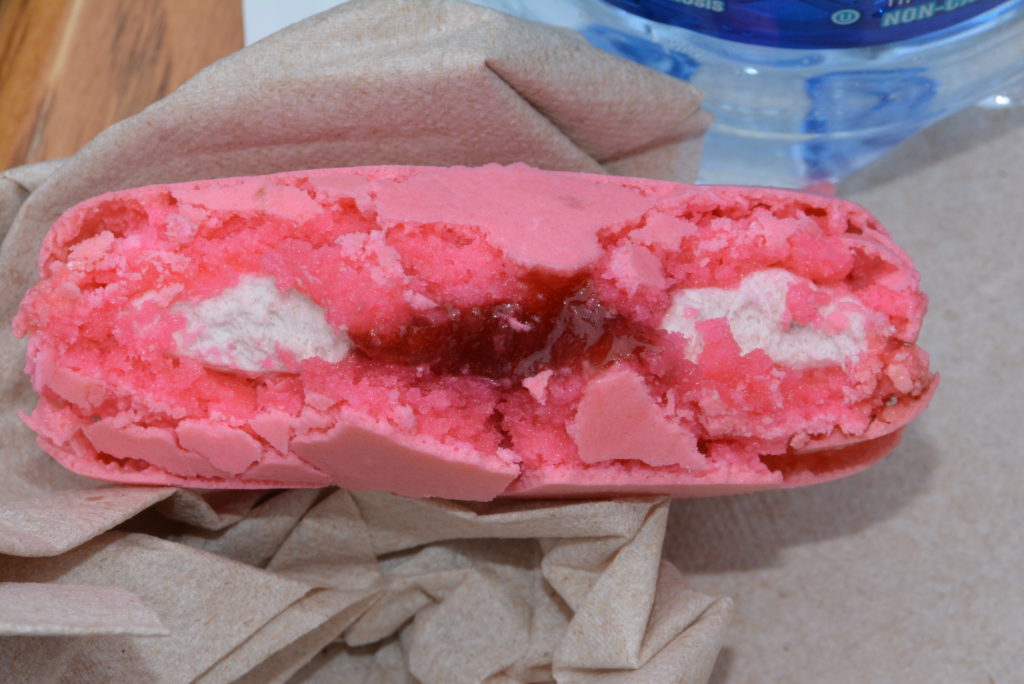 We're not total newbies to the Flower and Garden Festival at Epcot, but this year with baby on my hip instead of in my belly I get to eat and drink without restrictions! Normally in Epcot I struggle at lunchtime trying to find something that my picky tastes and diet restrictions will allow. But thanks to the festival, this trip my lunch list is filled with small bites and sweet treats! From barbecue like ribs and brisket to sweets like frushi, scones, and macarons, Gluten Free Gigi has given me quite a few things to look forward to. First on my list though is their new macaron, raspberry with chocolate fudge, brings back amazing memories of their marshmallow one in festivals past!
Sincerely,
Lindsay