Does anyone else know where 2015 has gone? I mean seriously I have a toddler who's about to turn 3, mind you I feel like she's still a brand new 2, and a baby girl who's quickly approaching her 6 month milestone. Where did 2015 go? Oh wait I know to a pregnancy, a birth, a Disney trip, house renovations, potty training my 2 year old, dance classes, adjusting to life with two girls, and here we are, wow it's been a heck of a year. It is so true when other parents tell you that time passes so quickly when you have kids, I honesty feel like I blinked and this is my life. And even though it's beyond chaotic at times, it's my beautiful chaos and I love every second of it.
Lately I added another crazy, chaotic log to the fire by joining up with VitaMom and I'm loving it. Stay tuned to my channel on VitaMom where I'm sharing tons of my favorite mom and mom-to-be tips and tricks like fun pregnancy announcement ideas, favorite gluten free mocktails, and so much more. As far as the future of Gluten Free Mom To Be, bear with me as I find my footing as a mom of two, blogger, and now freelance writer, whew. It's been an exhausting few months but I see a very bright future for the Gluten Free Mom To Be and I can't wait to start a new chapter here!
So for now, I wanted to catch you up on our gluten free life over here. From Thanksgiving to my little girl's 3rd birthday party, it's been quite a ride the last few weeks and I'm so excited to share it with you. It was an extra special Thanksgiving around here, seeing as it was a certain baby girl's first Thanksgiving. And even though she didn't get to taste her first turkey she was dressed in her Thanksgiving finest and was as sweet as pie during the whole festive day, being spoiled by all of the holding for sure.
It was truly a gluten free feast, a gluten free version of every dish, a dream come true for this mommy! I fearlessly filled my plate and enjoyed every bite. My favorites, well the turkey of course, but I also loved my dad's mashed cauliflower and crispy stuffing, my deviled eggs, asparagus, cinnamon apples, and my chocolate angel food cake for dessert. And while Mommy and Daddy were stuffing their faces full of Thanksgiving goodness, our toddler was doing the same, shocking us all with her favorites, cranberry sauce, stuffing, and cinnamon apples. It was a wonderful day filled with delicious food and the best company. I'm looking forward to many more Thanksgivings with my new family of four!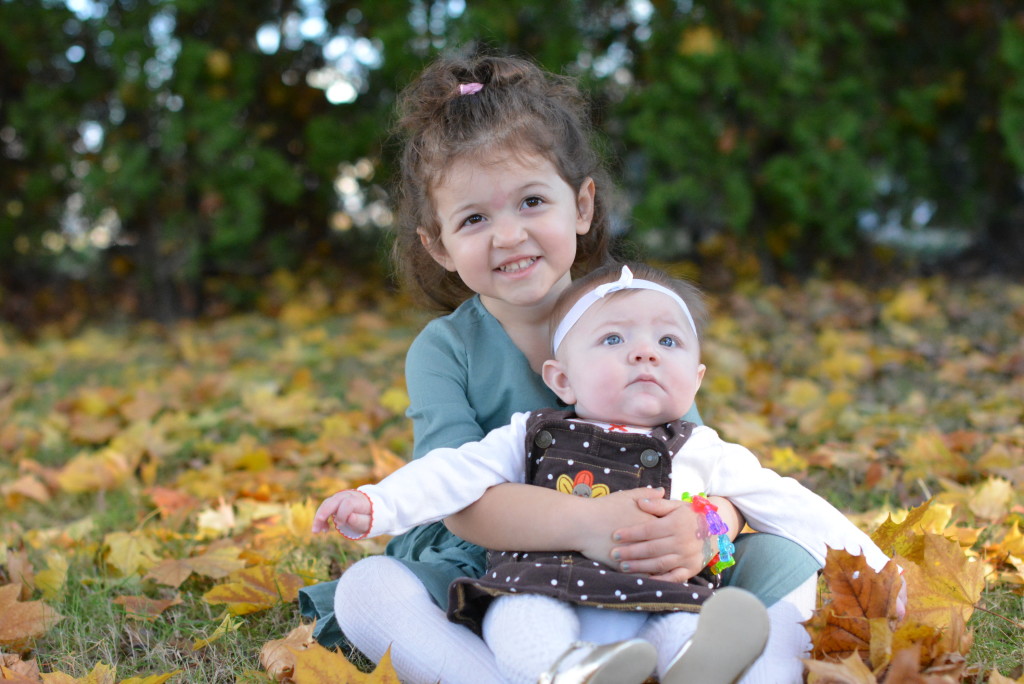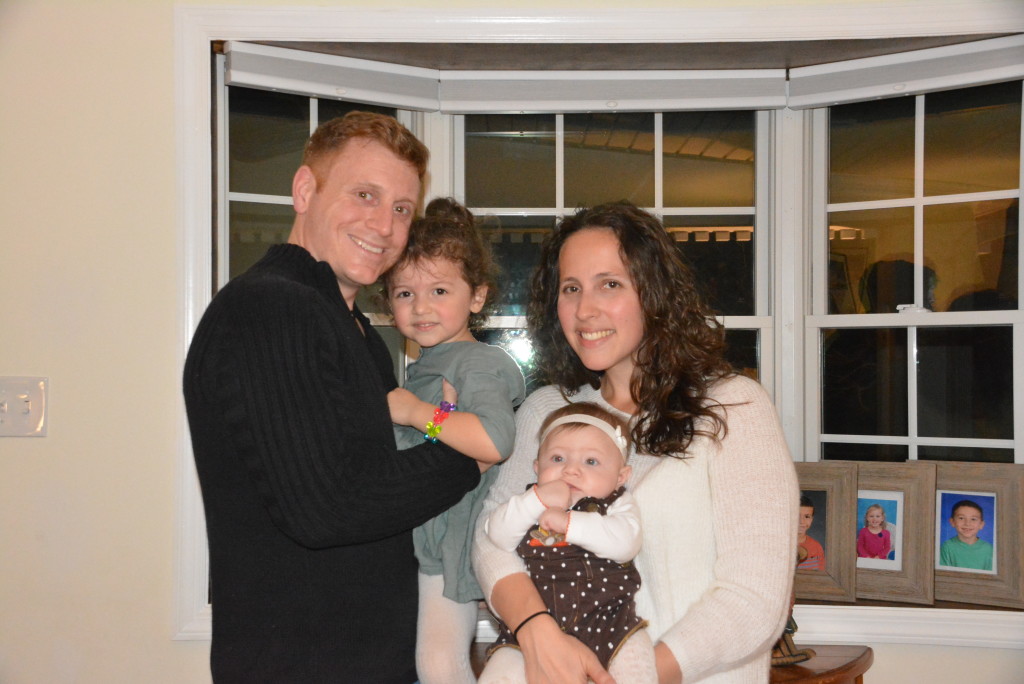 Sincerely,
Lindsay