I've always loved smoothies and juices but when my picky pregnancy palette and lack of energy to actually make them came around, my smoothie and juice making, among many other culinary exploits, went on the back burner. Without my oh so favorite smoothies, I've had a really hard time so far this pregnancy eating nutritiously or eating period and gaining weight. So lately I've been on a mission to track down some gluten free foods/drinks that'll not only please my palette but also pack a huge punch on the nutritious end. Sounds like fun to add some new gluten free items to my normal everyday diet but eating has become more of a job lately so off to work I go.
So the credit for this find actually needs to be given to my husband Dan. On a trip to BJs he was on a mission to uncover protein packed, gluten free marked foods that would suit his pregnant wife's needs, no easy task but my Dan is a brave soul that's for sure. First on his list was to find a potential replacement for my smoothies/juices and that he did. Who would've thought that Dannon made yogurt shakes that were perfect in texture and packed full of vitamins and protein, not to mention are beautifully marked "certified gluten free."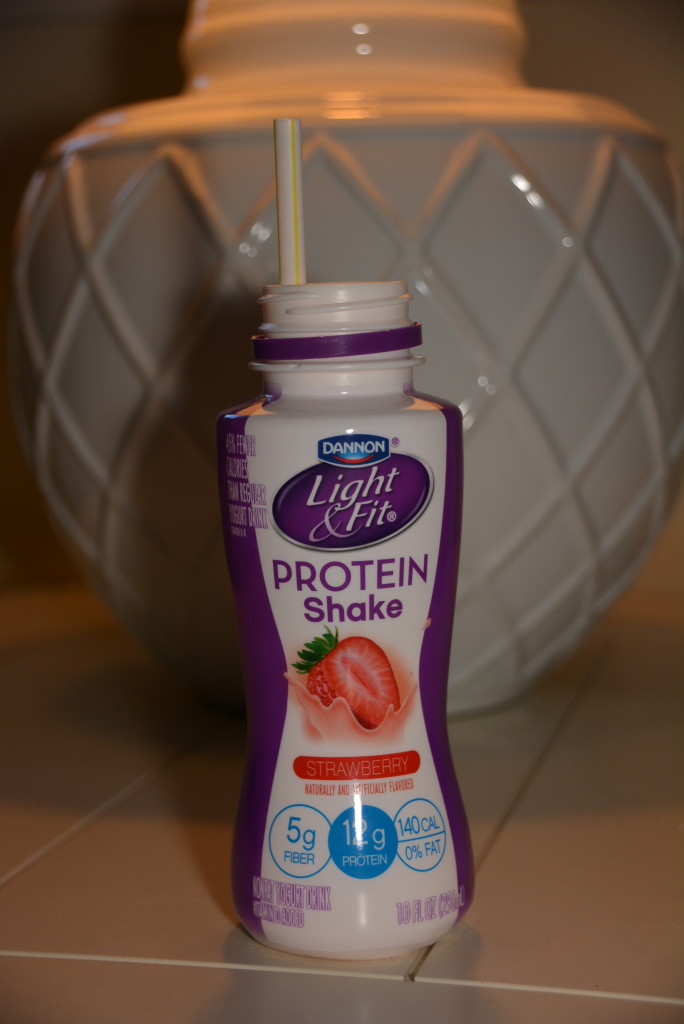 These shakes are a great alternative to a homemade smoothie and come in a couple of different flavors including strawberry, mixed berry, banana, and vanilla. At BJs, we snagged a super size pack of the shakes all in strawberry so I haven't tried the other flavors but the strawberry flavor certainly gets my vote. On top of their delicious taste and smooth and creamy texture, they're packed with 12 g of protein and 5 g of fiber, making them a perfect addition to my pregnancy gluten free diet. To check out these shakes in all of their deliciousness and find them in a local store near you, check out Dannon's site and pick out your favorite flavor and location.
These tasty shakes and smoothies have slowly become a permanent part of my breakfast and I couldn't be happier to report that so far no food aversion has developed to these, fingers crossed. For now, I'll enjoy their addition to my daily diet and keep hoping that they help restore some of that energy that I miss so much.
Cheers to a less picky 2nd trimester!
Sincerely,
Lindsay (14 weeks)