Almost to the third trimester and I couldn't be more excited. While for most everybody around me it seems that the time has flown by, for the actual mommy who's pregnant, the past 6 1/2 months have felt just like 6 1/2 months. I'm just so excited to meet this little girl and see who she is which makes the waiting feel that much longer. Nonetheless, she's not done cooking yet so it's a few more months of dreaming about her and waiting on pins and needles until she arrives.
Even though it's been tough at times, just as we did with our first pregnancy we've really tried to keep taking adventures especially now that we have another little girl to adventure with. Dan and I love to see and do things, whether we're planning a big vacation to Italy or a day trip to the zoo we've always had adventurous spirits. Since we were pregnant with our first little girl and have had her since, that spirit hasn't changed. We want to show our little girl/girls the world the best we can and give her some really special memories. So this pregnancy we've really tried to continue doing the same, and even though Disney was a fantastic vacation, I'm so glad Spring is starting to appear and we can give our little girls some amazing days the next few months, filling them with park days, zoo trips, and beach and boardwalk adventures! Yup, that's right, both of our little girls will be enjoying our plans. Even though she's not here live and in person yet, our smallest little girl has been a part of every single day the past 6 months so just like with our first little girl, we'll be able to tell her about all of her adventures in mommy's belly too!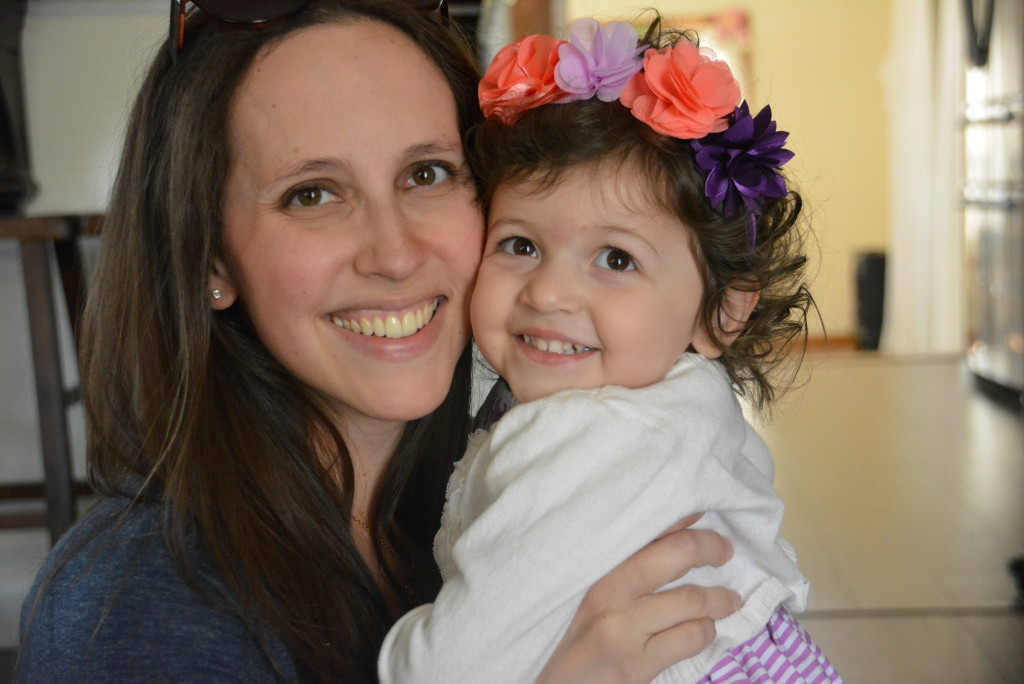 One of my favorite and most special parts of this pregnancy has been that we've celebrated two huge holidays while our smallest little girl has been in my belly. Our Christmas was definitely a little extra special this year; even though my belly was definitely popping out thanks to our new little baby floating around inside, we didn't yet know if we'd welcome a little sister or a little brother. We were just beginning to get used to the idea that our next Christmas we'd have two little ones running around.
By the time Easter had arrived though my belly was in full bloom and there was no denying that we had a second little baby on its way, in fact another little girl. And even though mommy is moving a little bit slower, we had an amazing (and a little chilly) Spring day that we could celebrate all of the Easter festivities. But no matter what we were doing, our smallest little girl was certainly making her presence known the entire time by kicking and turning around constantly, always reminding us that she'll be coming out very soon and joining in next year. As our Easter came to a close and we said goodnight to our little girl, she shared one of my favorite moments with us and kissed me belly telling her little sister that she loved her. We really are so lucky that we've been blessed with such a special little girl that has the biggest heart in the world.
It's been a long road so far but one that we've been more than happy to walk down. Being a mommy and being pregnant are truly two of the most special and my most favorite things to do but when we finally welcome our smallest little girl and we hold her for the first time, it's that moment that I live for. For now, I'll keep dreaming of who our smallest little girl will be and one of my favorite dreams of all, how much our tremendously happy little girl will love her little sister when she finally arrives.
Go to gluten free foods: Nausea has seemed to rear it's ugly head again so eating has been a little rough the past few weeks but thankfully I was able to enjoy some delicious gluten free Easter dinner equipped with ham, deviled eggs, coleslaw, salad, fresh fruit, and cheesecake!
How am I sleeping?: As good as can be expected at this point. Definitely getting up a few times for some bathroom trips but I'm managing to get at least a few hours in.
How's baby doing?: Baby is checking out well with a strong heartbeat everytime. I just had that lovely glucose test so I'm waiting on those test results but for now everything appears to be going well. She definitely is starting to move from being horizontal the entire time to now being vertical so breathing is getting a bit harder.
How's mommy feeling?: Mommy's hanging in there. I'm tough so it takes a lot to break me but as I told our little one in my belly the other day, she's really making her mommy work for her. I have to say I've felt completely different this time from my first pregnancy with the exception of a few things. No matter how I feel though my constant worry is about this little one and keeping her safe and healthy.
Sincerely,
Lindsay (27 weeks)