As Baby #2 cooks away, we're busy getting our little girl ready to be a big sister in more ways than one. First up, is creating her special space in her big girl room. I already gave you a glimpse into my ideas for her new room through my Big Girl Room Inspiration Board, but now some of them are actually coming to fruition.
One of my favorite new additions is this gorgeous white tufted headboard. To save on costs of furniture, seeing as new bedroom sets from the furniture stores can set you back up to $1000 when all is said and done, we decided on piecemealing with different pieces from all over. I instantly fell in love with this soft and squishy tufted headboard from Target that just screams my little girl's name. I kept an eye out for the best sale on the headboard and surely found it pre-holiday when it was discounted almost 50% and was accompanied by free shipping. That great deal along with a cheap universal bed frame from BJs made for the perfect starter to her big girl room. All together, it was a much more cost efficient option than some of the others I considered, yay for this mommy-to-be!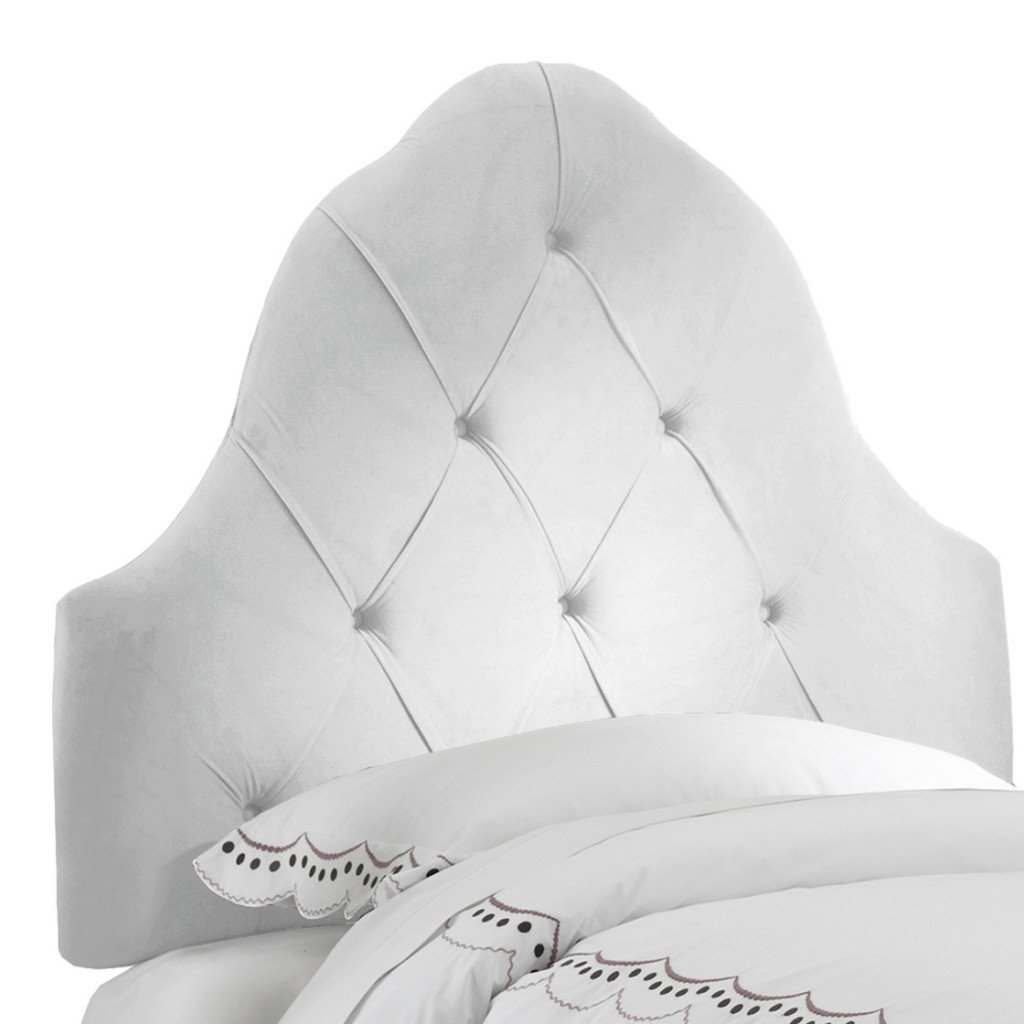 I can just picture this beautiful headboard with lavender colored bedding fluffed on top of it and my little girl snuggled down inside like a big girl. Hard to believe she'll no longer be a crib baby but truth be told she's been in the conversion toddler bed since her gymnastics moves shined through just shy of 18 months, so she's more than ready for the big move in that sense. Time is certainly ticking away before the biggest change happens but we're savoring every moment, every holiday, and every adventure before we start creating some as a family of four.
Sincerely,
Lindsay (15 weeks)
Just an update on my pregnancy, I decided with the holiday setting me back a few weeks of pictures to just wait to start fresh at 16 weeks which is next week. So stay tuned then to see how my bump has grown!