A beautiful sight to be seen, when your little girl shares for the first time. Our not so baby girl is a sharing machine in her toddler years. Always making sure Mommy, Daddy, and her sweet sister, and let's not forget her furry sister, are well taken care of, a tall order for such a small little girl. Her big little heart amazes me more everyday with just how giving a little person she can be, sometimes maybe a little too generous though.
Besides the colds we all shared since the New Year, yay 2016!, my toddler is oh too generous when it comes to her meals too. Not a meal or snack goes by without her offering up a morsel from her plate, most of the time being her favorite things too. Most mommies would cheer in excitement that their lessons of sharing are paying off! Yes I'm thrilled my little girl knows how to and loves sharing. And I hate having to turn down every offer all because I'm gluten free.
Early on our dietary difference wasn't that difficult but as my girls started eating, my hands became dried and cracked from so much washing and oh yeah, my 3 year old daughter has learned that her mommy is gluten free. Raising two non-gluten free girls when you're very much so gluten free means you're in store for a couple challenges. First up, the excessive handwashing. I'm already an excessive handwasher, germophobia and all, but just picture this, gluten snack, wash, baby cereal prep, wash, and dinner time, well you might as well just leave the water running the whole prep time.
Next, the constant worry of cross contamination, hence the hand washing. Do I think twice when my daughter wants to hold my hand after digging her little fingers into a delicious gluten filled snack? Yup I do, I try to steer clear of gluten in any way, shape, or form, even on her sweetly miniature fingers. Another favorite, when she tries to give me a kiss during meal time and it just so happens to inadvertently land on my unexpected lips. I suddenly go into panic mode thinking about the crumbs that might've been sitting on her gluten lips. Yup, I'm that paranoid but any other gluten free mommy out there can understand.
My favorite obstacle though for a partially gluten free family is that whole sharing thing that might just be a little overrated. Sure I want my girls to share, toys okay, clothes sure, basically everything else but food, at least with their mommy. It's a terrible feeling turning my generous giver down time and time again, almost to see disappointment on her face after the millionth offer rejection. And yeah, that feeling is 100% mutual, there's nothing like saying no thank you with a smile as your sweet little girl is offering her coveted goldfish, cookie, or worse, piece of birthday cake. My first and worse no thank you had to be at my toddler's first birthday party when she offered her cake covered hand to me for a taste. It was the first time we saw her giving spirit and it was to me! Since she was very persistent Daddy stepped in to have a taste, but little did I know that would the first of many less than enjoyable gluten free mommy moments.
These days she's not shoving cake fingers in my face but instead dangles gluten filled crackers, goldfish, cookies, bites of sandwich, you name it, she's offered it and with insistence too. "Here Mommy, here," as she dangles the morsel inches from my face, to which I politely say no thank you, only to have her insist that I try it again and again. And no surprise, after years of no thank yous I knew my intuitive little one would pick up on the fact that Mommy eats differently and rarely accepts her generous offers. Yup, my 3 year old, she was actually 2 when I first heard her say it, knows that her Mommy eats gluten free. She's actually held up a snack and said "Here Mommy, it's gluten free." My little miniature is turning into quite the gluten free advocate and thankfully is still sharing up a storm!
I've on many occasions thought about a life where I'm not the only gluten free one in our house, but my girls, and maybe my husband, were too. It would be easier in so many ways sure but for so many reasons they aren't and won't be unless medically necessary. Being gluten free for me is out of medical need, it's not optional, and as long as my girls can tolerate gluten, for however long that may be, they'll be enjoying every bit of it, or at least for the 50% of the time they ingest it since I only bake and cook for the most part gluten free around here. This lifestyle is expensive and very limiting and to be fair, if they can enjoy food for what it is now I wouldn't want to rob them of that. So for now, I'll stay the gluten free mommy while everyone else enjoys their gluten. I'll ward off the gluten snacks, pasta, and bread around me like the plague. And I'll politely duck out of the generosity of my girls even if it breaks my heart to do it. #MommyProblems #GlutenFreeMommyProblems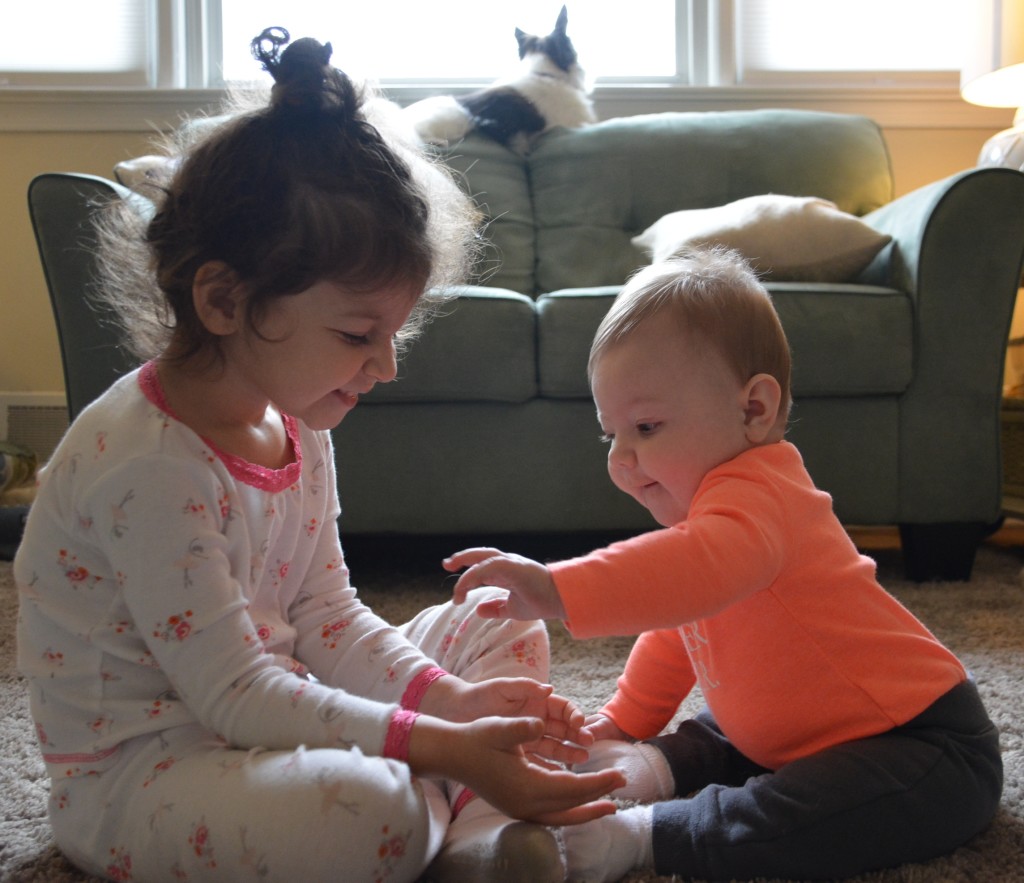 Sincerely,
Lindsay