Hard to believe but Christmas 2014 has come and gone. My most favorite time of year is coming to a close but I have to say it was one of our favorite Christmas' thus far with our little girl. As she turned two this December there was no doubt that she understood 100% the idea of presents and parties/family gatherings too. The party side of things wasn't overly thrilling for our little girl who seemed to be a bit more shy around the entire family this year but the presents were a very different story. We just loved watching her tear into her birthday and Christmas presents with such amazement and surprise at each one, followed by a little squeal of excitement and a thank you. It was a wonderful Christmas that's for sure!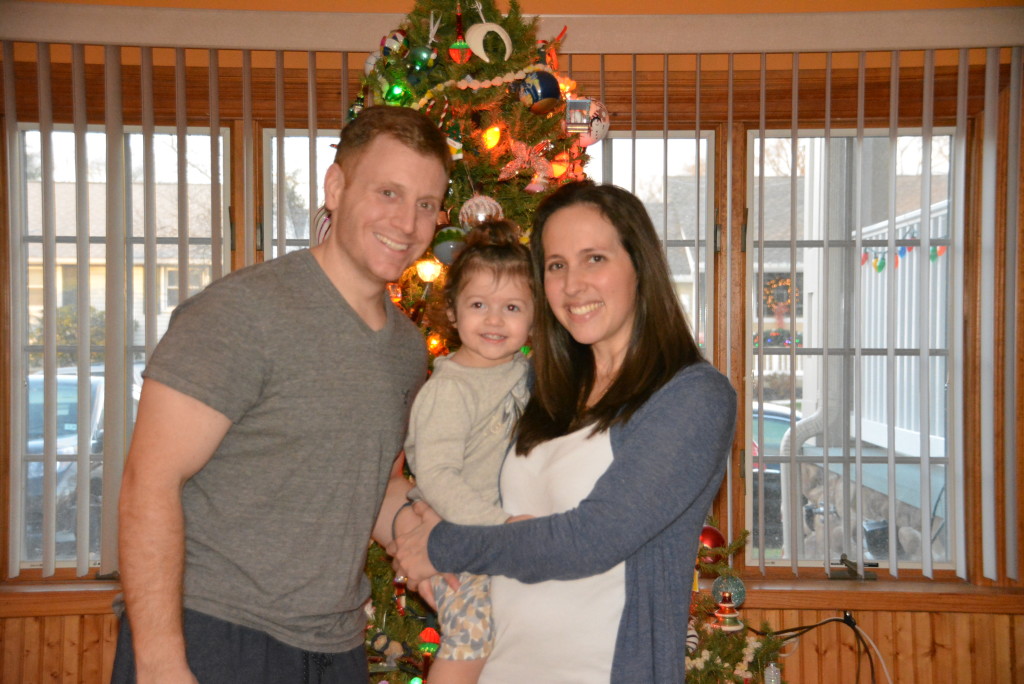 And following with holiday tradition I seem to have come down with my usual cold post-holiday and unfortunately my little girl has tagged along. We're surviving, no worries, little one seems to be doing just fine but mommy is having a little bit of a harder time. Being sick while pregnant is the worst, and this pregnancy I've been unlucky enough to be sick a couple of times already; fingers crossed I'll be finished after this bout. Thankfully, though we have tons of Christmas treats to keep us occupied from little one's new coloring table and kitchen to my new sewing machine that I cannot wait to figure out!
I was kind of disappointed that this year we didn't have a chance to catch the Christmas lights at Peddler's Village so colds or not, I was determined to squeeze in a trip post-Christmas. The other night we bundled up and headed out for a little drive to enjoy a chilly walk through the light displays. In route to Peddler's Village our little girl was on the lookout for Christmas lights already, yelling out with excitement as we spotted some decorated houses; it's definitely going to be sad when all of the lights come down this year, especially since our little one seems to enjoy them as much as her Mommy always does. Finally, after a little while we arrived at Peddler's Village, which is the most adorable little village with all different kinds of shops and restaurants. This trip it was all about the Christmas lights and our little girl couldn't have been more thrilled at the lights everywhere. We had a great time and it was definitely kind of the perfect way to end the holiday season.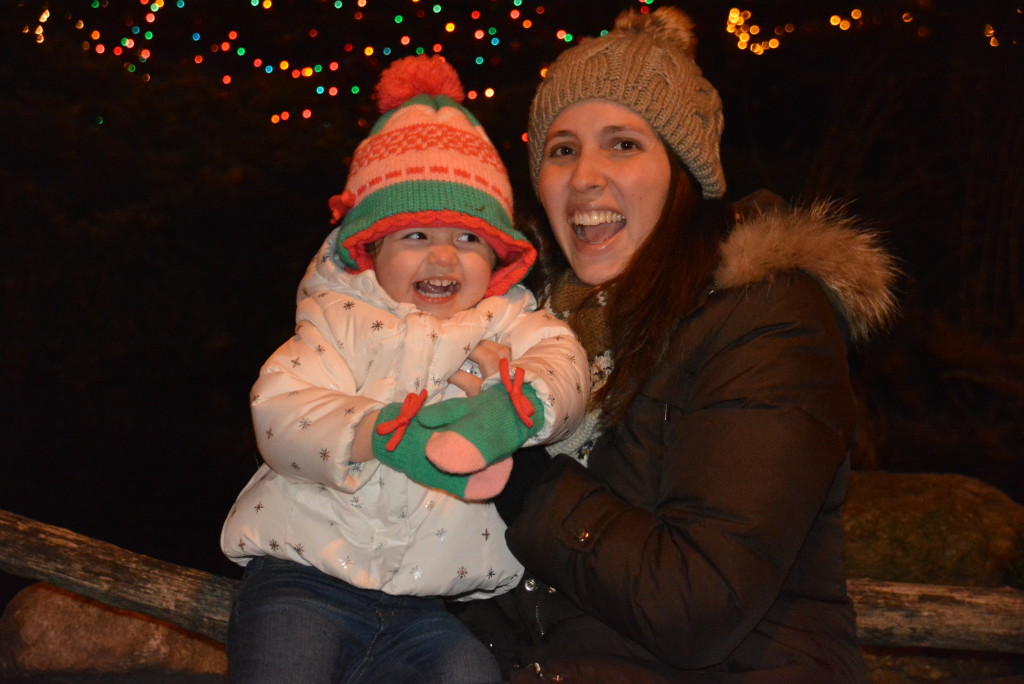 I hope all of you had a very Merry Christmas and from my growing family to yours, we wish you a Happy New Year! Stay tuned in 2015 for lots of pregnancy news!
Sincerely,
Lindsay