Christmas music, wrapping presents, admiring Christmas lights, and my favorite, baking Christmas cookies, an amazing weekend before Christmas and I can officially say we're all set for Santa's big arrival. We had a little mini baking session last week, just Mommy and her girls baking some super tasty Gluten Free Peanut Butter And Chocolate Sandies but we decided to wait for Daddy for round 2 with a family favorite, cutout cookies. But can I just say how delicious these Sandies turned out! Soft, melt in your mouth, deliciousness with my favorite peanut butter/chocolate combo. While I'd like to pat myself on the back for making these balls of holiday goodness while calming a teething baby and washing, rewashing a toddler's sticky fingers, I have to give plenty of credit to the star of these cookies, Bob's Red Mill Baking Flour. Thanks to them these cookies looked, felt, and tasted EXACTLY like the Christmas cookies of my childhood, only these were 100% gluten free!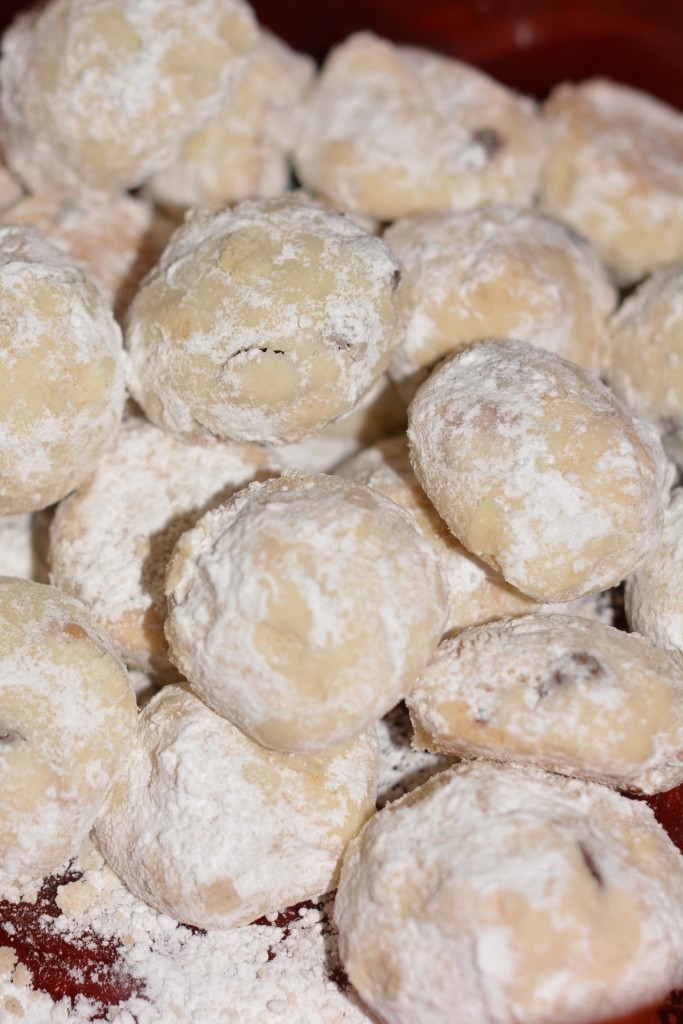 In years past we've made Christmas cookies only for Daddy and daughter, strictly off limits for Mommy. When 66% of my family was okay with gluten, my daughter being one of them, I decided it was best for the time being to stick with the gluteny cookies (also most price conscious too). Since I spend many an hour in the kitchen with my little girl by my side these days, I've watched just how much cross contamination is possible from her little hands to my gluten free food or gluten free cooking utensils, very scary. So to save Mommy from any possible glutening we decided the family is going partially gluten free, at least at home that is. For our baking future, we'll be doing only gluten free baking, with only gluten free flour flying around, which gives me a little relief I have to admit.
So with our now majority gluten free house I was on a mission this year to make the best gluten free Christmas cookies. Thanks to Bob's Red Mill our Peanut Butter Chocolate Sandies were just that, gluten free without them being obviously gluten free (hey, the stereotype can be very accurate). Now onto a Christmas staple, Gluten Free Cutout Cookies, and I'm happy to report these turned out just as delicious and pretty as they look. And did you happen to notice anything Disney? Yup, we started fresh this year with brand new cookie cutters and as a special treat to our junior baker we let her pick out her favorites. Not surprising, Disney/Christmas won!
These, along with the Sandies, are always family favorites. Rolling cookie dough into balls or making special shaped cookies that are screaming for tasty decorations, the appeal for all kids and kids at heart is kind of obvious. So with the help of miniature, freshly washed hands we mixed up the batter and started rolling, cutting, cooking, and repeat. The mixer and cutting parts were fun but a favorite by far was decorating. Daddy picked out our little girl's favorite icings and some festive sprinkles and let her creativity take over. And even though more icing may have made it's way into her mouth than on the cookies, the end result, these adorable Christmas cookies that were oh so festive and just screamed my little girl's name!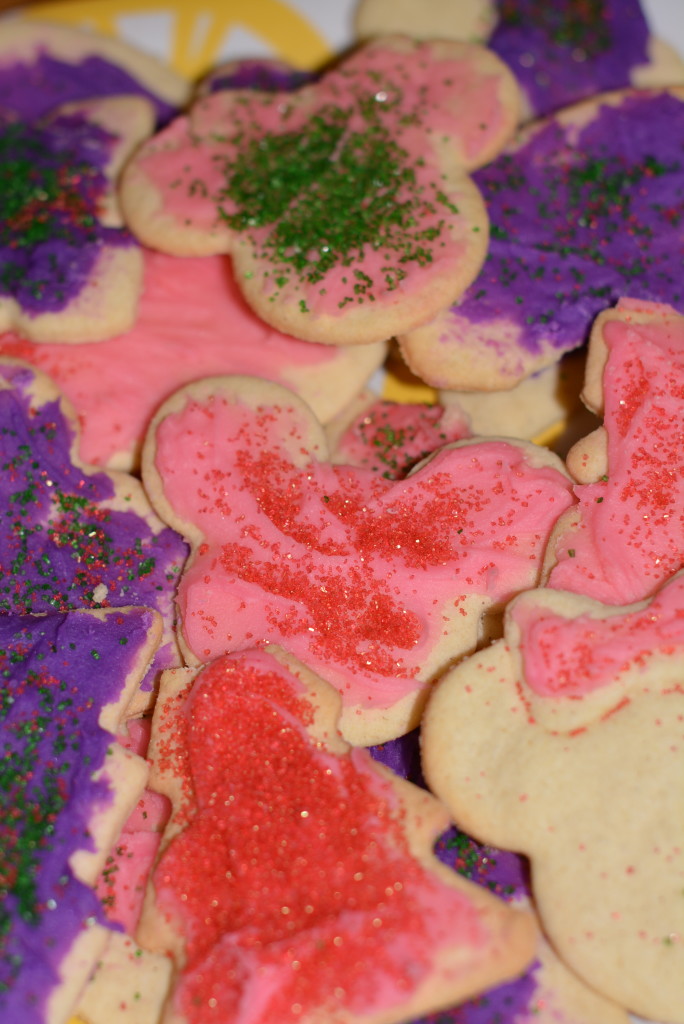 Thanks to Bob's Red Mill Baking Flour, this year I've been able to taste some of my favorite holiday flavors from years past and share these with my very excited toddler. Baking Christmas cookies was the perfect ending to our weekend and a fantastic start to Christmas week. Now onto a week filled with last minute preparations and one more round of cookie baking, Pizzelles!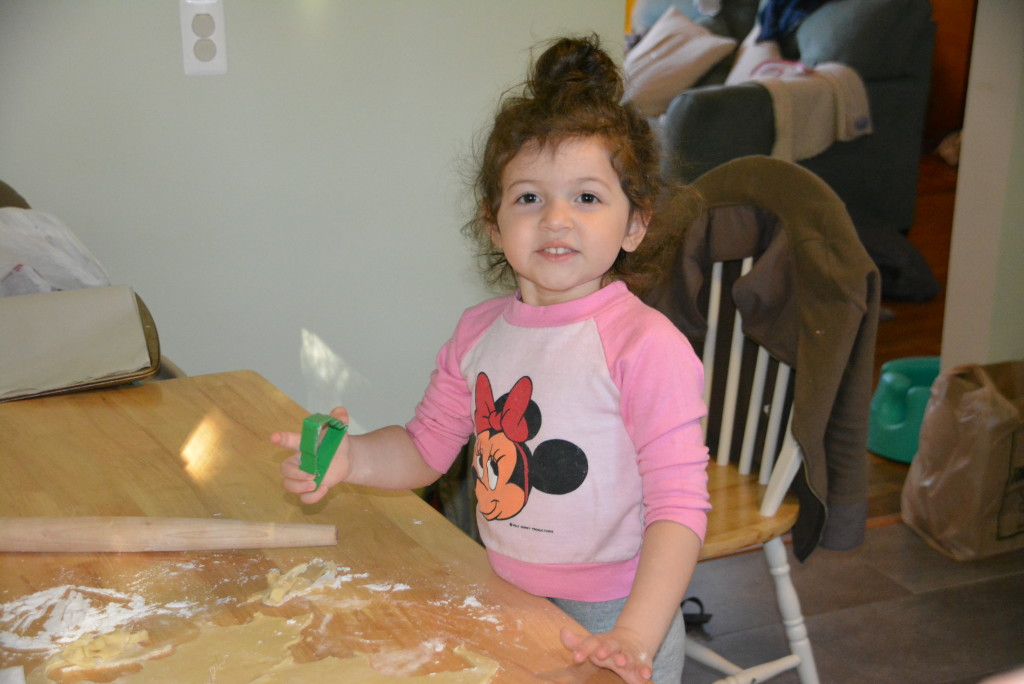 Merry Christmas to all of you! I hope this holiday is plenty merry and oh so bright for each and everyone of you!
Sincerely,
Lindsay