Doing Disney World pregnant is no easy feat I'll admit that but the smorgasbord of food choices and plethora of fun to be had makes the slower pace and aches and pains totally worth it. We took advantage of every bit Disney had to offer despite my blossoming belly and I'm so glad that we did. From delicious breakfast, lunch, and dinners, oh and snacks too, to fun rides and shows that are right up my alley pregnant or not, we gave our little girl a fantastic vacation to remember before we add her little sister to the mix.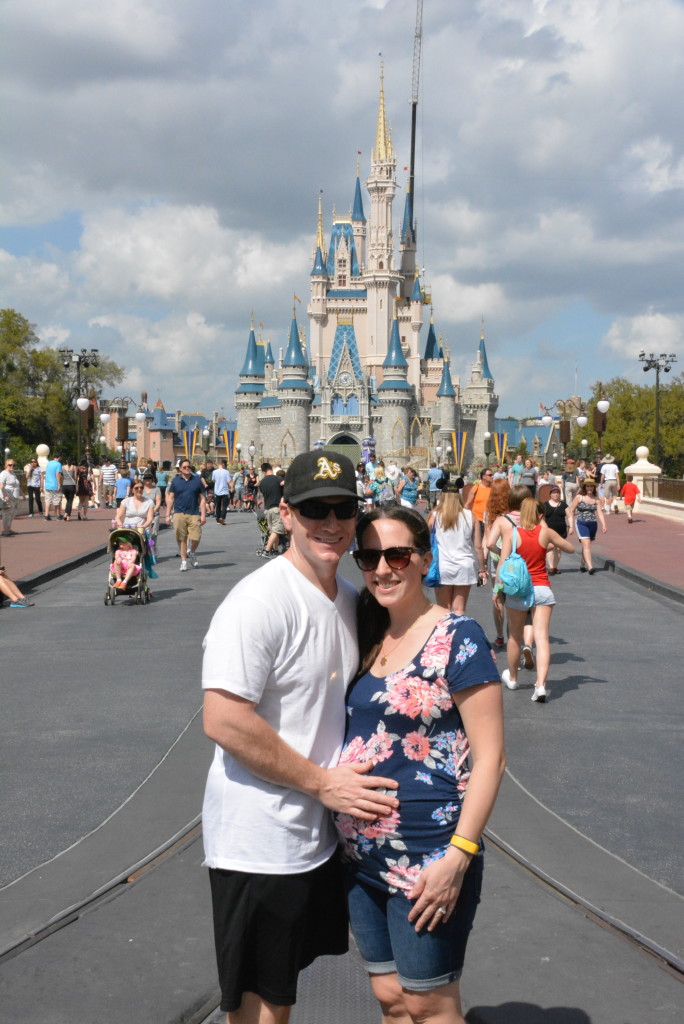 And let's not forget the little girl with the obstructed view of Disney World; she had a fantastic time as well in mommy's belly, enjoying some different foods, flip flopping on Dumbo and the Magic Carpets, and bopping around to the music of the Electrical Parade at night. There's no doubt in my mind that we have another little Disney lover on our hands already, something that her sister will be happy to share with her!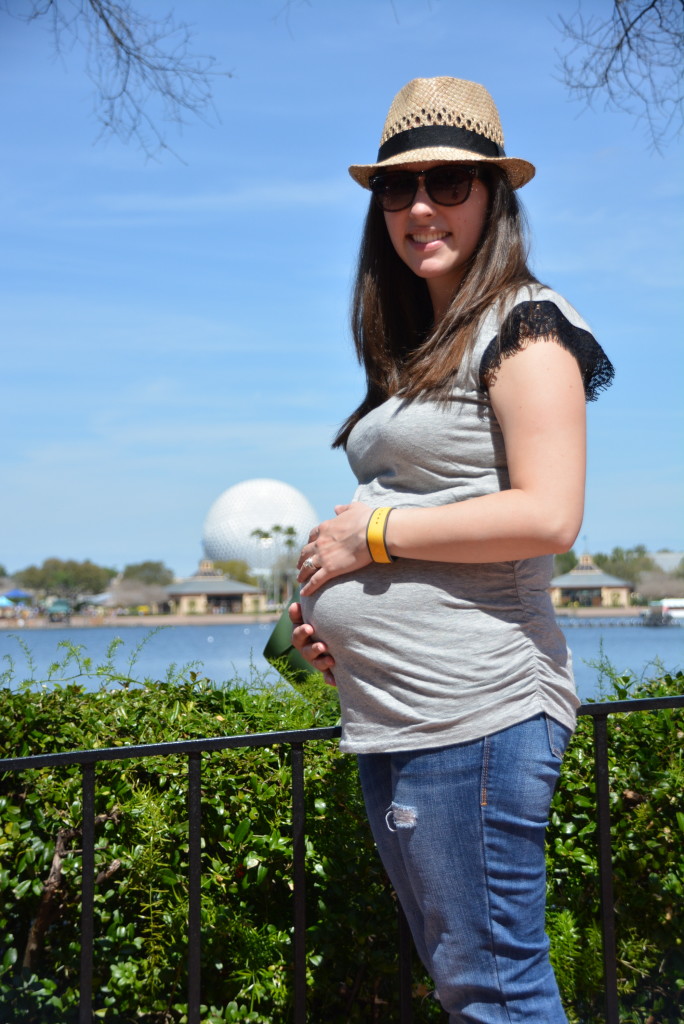 As I neared 6 months, I definitely started to feel the aches and pains that come around at that time. While I was pregnant with our little girl I had some sciatic pain which reared its ugly head this time too, but right before we left for our vacation. With some bed rest, hot showers and baths, and tylenol, thankfully the pain went away just in time to enjoy our trip. Despite the aches of pains of just me and baby getting larger, there are those truly amazing moments of feeling this little girl swirling around and giving some pretty big kicks just to remind me that she's there. As tough as the weeks will be from this point on, feeling her move like that is such a sweet reminder of why being a mother is my favorite role in this world!
A few more details of what 22 and 23 weeks looked like in Disney World:
Go to gluten free foods: Bacon, egg, and cheese breakfast sandwiches courtesy of Roaring Fork, my absolute favorite: Dole Whips, and I can't forget the roasted nuts and legendary Disney popcorn.
How am I sleeping?: While we were away I had a little bed buddy join me in the form of a restless, tossing and turning toddler. The only time our little girl sleeps with one of us is on vacation so it's a special treat for all parties involved. Don't get me wrong, I love snuggling up with my little girl but she is definitely a restless sleeper and I'm an extremely light one, especially while pregnant, so that meant mommy barely slept while in Disney. There are worse reasons to not sleep though, so no complaints here since I got to sneak in some extra special bedtime snuggles with my little girl.
How's baby doing?: Mommy and baby went for our most recent check up the day after our return from Disney which was excellent timing since I was antsy to make sure she fared okay from the trip. All seemed to be progressing well size wise but this little one of mine is quite the swimmer, making heartbeats pretty tough to clock in. My little fishy's heartbeat is strong and healthy though!
How's mommy feeling?: This mommy-to-be is definitely getting more sore and tired but still trudging through, especially while in Disney. I have to say I was definitely a trooper even though my feet were incredibly sore and pretty swollen by the end of our trip. All in all though, as I just turned the 6 month corner, I have to say I'm feeling pretty good, just slowing down a bit now.
A little sister is on the way!: We did the big reveal on the blog of who Baby #2 will be and we couldn't have been more excited to share the news with everyone else. We put a little Disney magic into the big reveal so check it out if you missed it last week.
Sincerely,
Lindsay (24 weeks)