Pregnant or not I am huge fan of gluten free bagels. Over the years I've admittedly had some doozies but fortunately it seems like many a gluten free company is catching on and putting out some decent bagel substitutes. One of my favorite gluten free bread companies by far is Canyon Bakehouse, you know the ones that make that fantastic Deli Rye Style Gluten Free Bread that I raved about along with their amazing Gluten Free Focaccia that I used in my appetizer bites. Well, I'm happy to report that they've done it again. They've given us more fantastic gluten free bread items that we can add to our pantries/freezers that not only live up to the taste but also the texture of what bread items should be.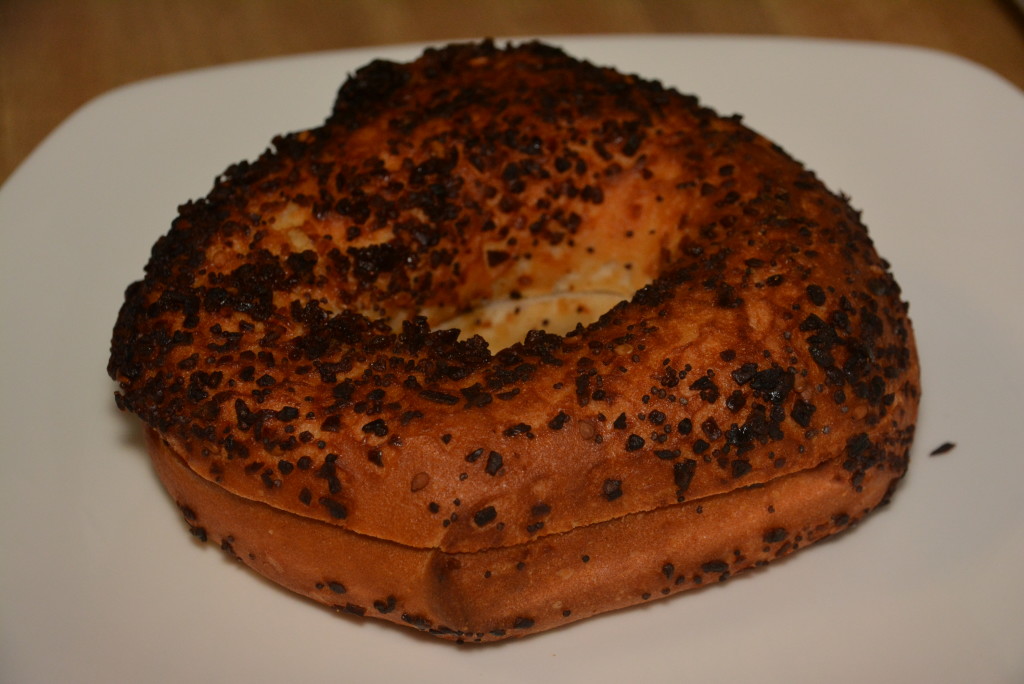 My most favorite addition to their gluten free product line are these delectable Everything Bagels. They come pre-sliced in a four pack for $5 on their website and are good at room temperature for about a week and then in the freezer for as long as necessary. On top of the great value that you get with these, the product itself is phenomenal. They're flavored with garlic and onion along with poppy and sunflower seeds giving that perfect everything flavor. You can enjoy them fresh out of the bag or if frozen, a quick defrost and toast later and you have yourself a tasty breakfast or lunch. I personally always toast my gluten free bagels and then add a layer of fat free cream cheese to them, and for these I have to admit that I dusted them with a little Kosher salt for a little extra flavor, hey I'm pregnant don't judge.
Along with the amazing flavor of the bagels, their texture is pretty on point as well. While they still have more of a bread feeling, they certainly have accomplished a slight chewiness factor resembling the classic bagel we all might remember. Even though cream cheese is my favorite topping for any kind of bagel, I can imagine many a delicious bacon, egg, and cheese sandwich with this little number in my future. Now, if only my local grocery stores would catch on and sell any if not all of Canyon Bakehouse's products then I'd really be in business!
Sincerely,
Lindsay (34 weeks)