Mother's Day is one of those holidays that holds an extra special place in my heart ever since I became a mother of our cute little fur baby. That's right my dear husband would celebrate my mother status even then, but hey I've always looked at our furry little girl as so much more than just our dog. As the years passed though we finally began to expand our family with this cute little girl, validating my mother status once and for all. And while celebrating all of the mothers surrounding me has been beyond special, there's nothing like joining in the festivities as a mother in your own right.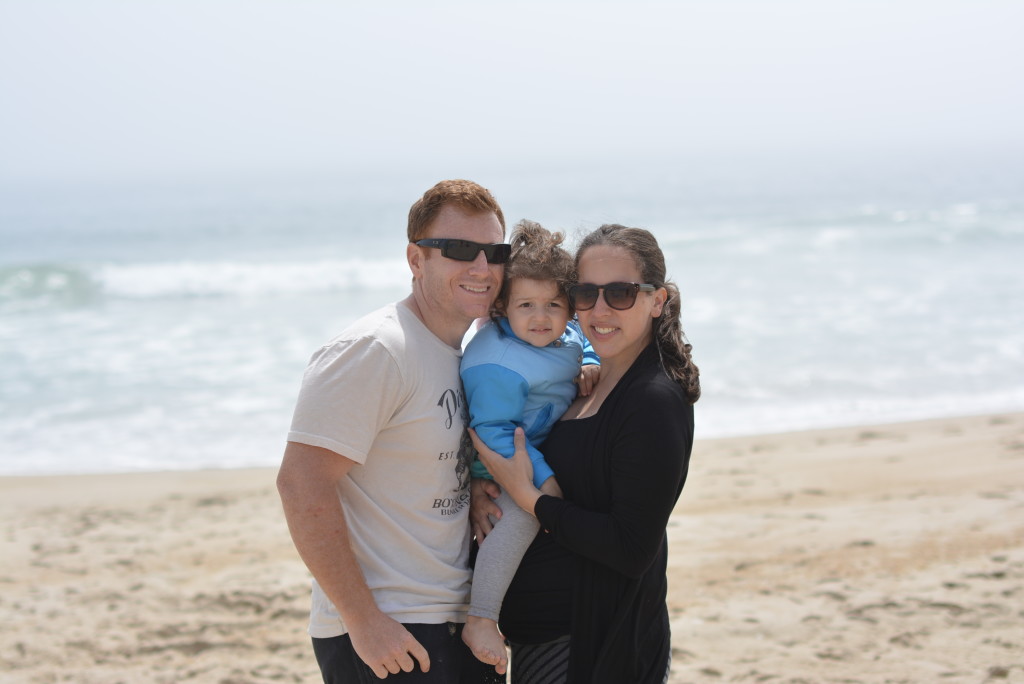 Being able to join the ranks of being a mother along side my own is an honor. I'm one of those daughters who have always looked at my mom as my best friend, always spending time with her, confiding in her, and enjoying the ups and downs of life with her. As I've grown and now started my own little family, that relationship has never faltered, I still look to my mom for those best friend qualities but now with so much more admiration as a mother of my own. I've always admired her as a mother of course, always having put her three kids needs above her own, spending time with each and every one of us in our own special way, creating memories that we'll remember until we're old and gray, but most importantly teaching us what being a good parent should like. I've known all of these things all of these years, but now as a mother of my own little girl/s I've developed an even greater level of appreciation for her, which I think is only possible when you truly become a parent of your own. Since I've only just begun my time as a parent, I can only hope that I do just as good a job with my own little girls.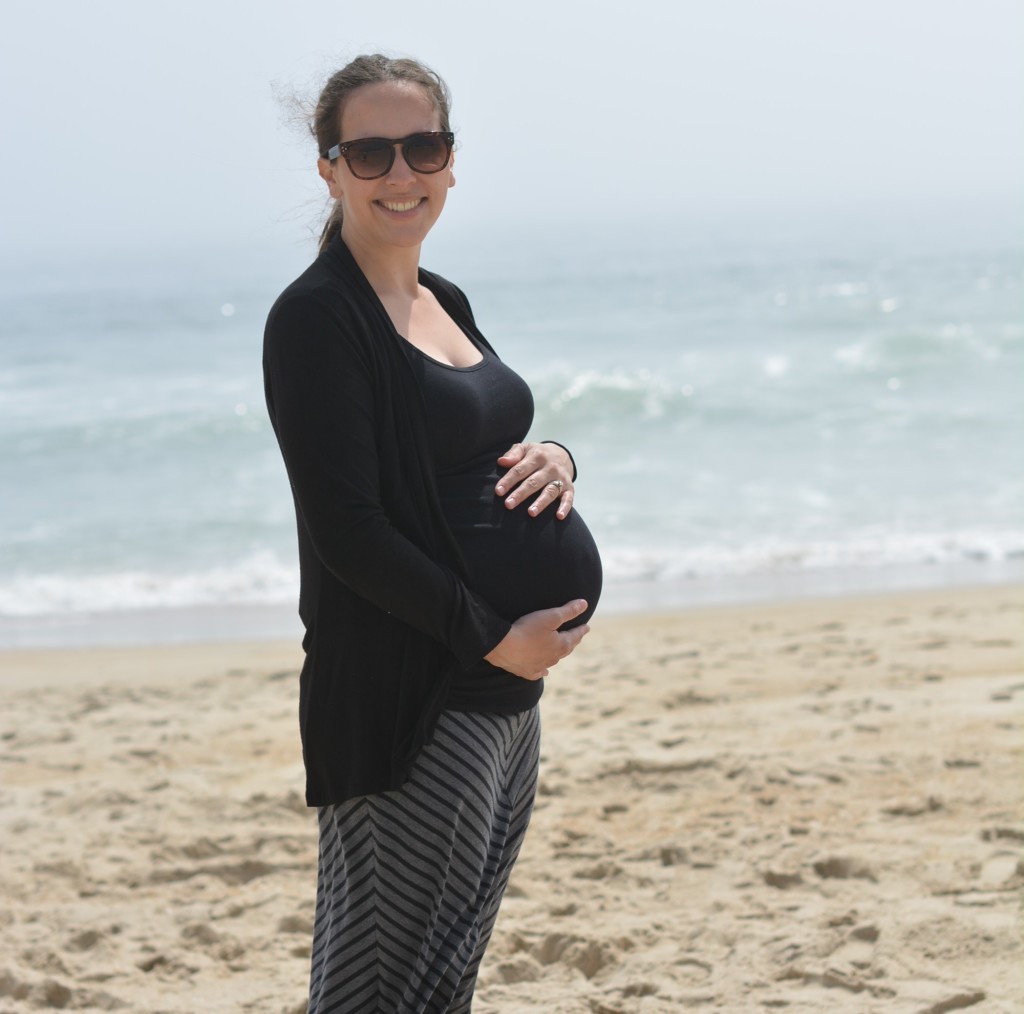 Becoming a mother changed my world in more ways than I can ever explain and I thank God for that beautiful gift. My little girl and second little one on the way (along with Dan of course) are my entire world, with my heart constantly revolving around them and falling more in love as the days pass. My life today is exactly what I'd always dreamed it would be, and thanks to that husband of mine and my two little girls I get to celebrate Mother's Day not only honoring my own mother beside me but also basking in the glory of my own little creations. My furry daughter and not so furry one (and one on the way) are truly my pride and joy and make being their mom an honor.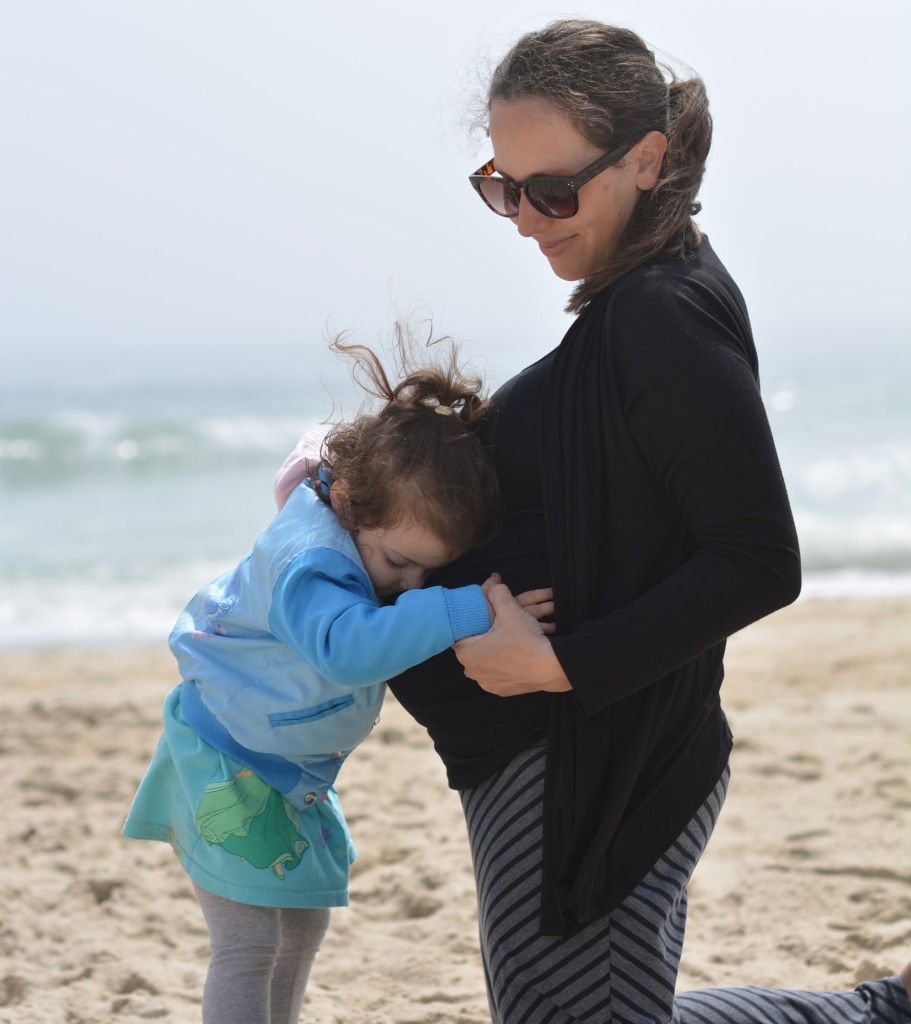 So in honor of Mother's Day this year Dan treated me to a gorgeous flower delivery of my favorite wild flowers along with a special pre-Mother's Day gluten free dinner at Salt Creek Grille. But for the big day itself we decided on some Spring beach fun where we could watch our little girl in all of her glory, loving every single bit of the sun and sand. It was a morning that was right up her alley, playing in the sand next to Mommy, digging holes, chasing Daddy as he attempted to fly a kite, and spotting tons of baby crabs crawling around. It was the perfect way to start the Mother's Day, made even better for my little girl with an impromptu stop at a sadly non-gluten free bakery for some delicious looking sprinkle cookies that were the icing on the cake of her morning.
Watching my little family playing around me and feeling my little girl kicking around inside of me was the greatest Mother's Day gift I could've ever asked for. It was kind of a euphoric feeling watching my husband and daughter laugh and play together with baby staying extra close to Mommy, reminding me of just how beautiful life is. I'm so lucky to have a husband who truly puts his family before himself, loving us more every single day and making sure each of us are reminded of it. I'm even luckier to have a little girl (and a furry one too) who has one of the biggest little hearts I've ever seen, loving every single person who comes into her life unconditionally and making sure everyone around her knows that they are loved. Being a mother to a little girl as special as her is an honor and I'm truly the luckiest woman in the world. While this year's Mother's Day was certainly a special one, I can't wait to see what next years will look like with two little girls running around. Until then, I'll be dreaming of when we all get to meet this little one floating around inside.
Sincerely,
Lindsay (32 weeks)