Since I was slowly on the mend from my bout of heat exhaustion, our slower paced day in Animal Kingdom and light dinner at the San Angel Inn Restaurante in Epcot's Mexico were a perfect fit. By the time we had made our way through all of the scenic and shaded trails of the park, hopped on a few rides here and there, and nibbled on a Gluten Free BabyCakes Donut and Flame Tree Barbecue Pulled Pork my appetite and energy level were pushed pretty close to the limit, but after a little resting at the hotel, we were on the bus again and headed over to Epcot for dinner.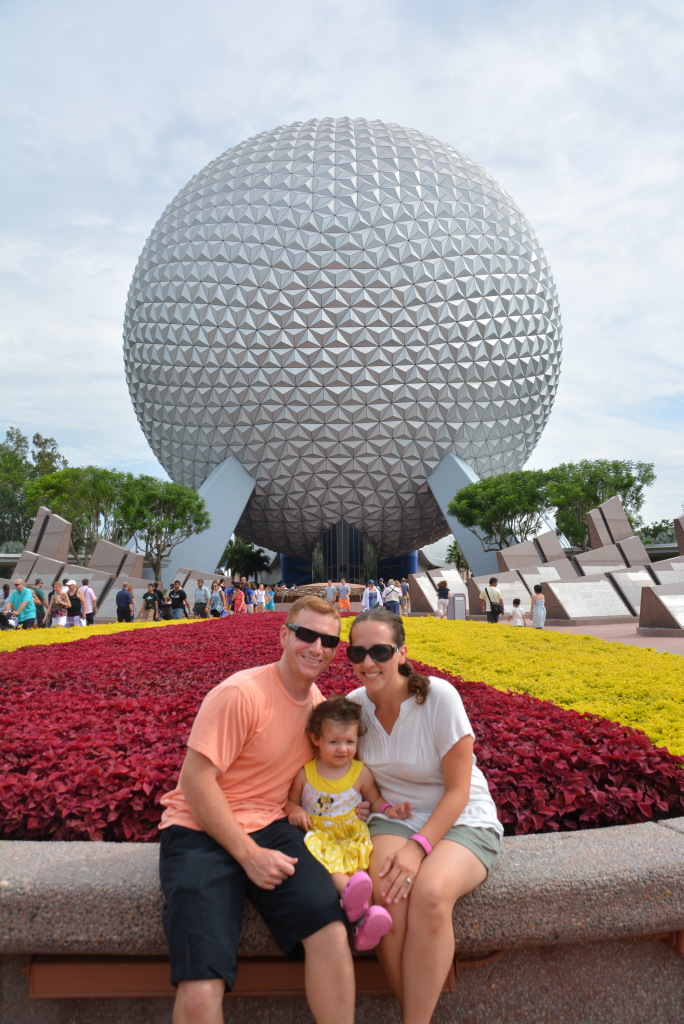 On our trip last fall, we had eaten at San Angel Inn and Dan couldn't talk highly enough about the margaritas and other spicy dishes that he enjoyed. I, on the other hand, was not a huge fan of my spicy entree, even though my dear husband took a bite and swore that it wasn't spicy at all, for my dainty little mouth it felt like there was a fire in there. So needless to say this restaurant didn't necessarily take it all for the food for me but for the ambiance it was five stars. We loved the dark, nighttime feel, not to mention the fact that the restaurant overlooks the canal where the ride passes through.
Since Dan loves the food here and I the environment, this trip we had decided to revisit this restaurant. This dinner couldn't have come on a more perfect day in our vacation either. At our last visit, on top of my too spicy entree, I tried the gluten free Sopa Azteca, a delicious bowl of traditional tortilla soup, hold the pepper. I knew that this would be the perfect light dinner given my sensitive condition at that point in our trip.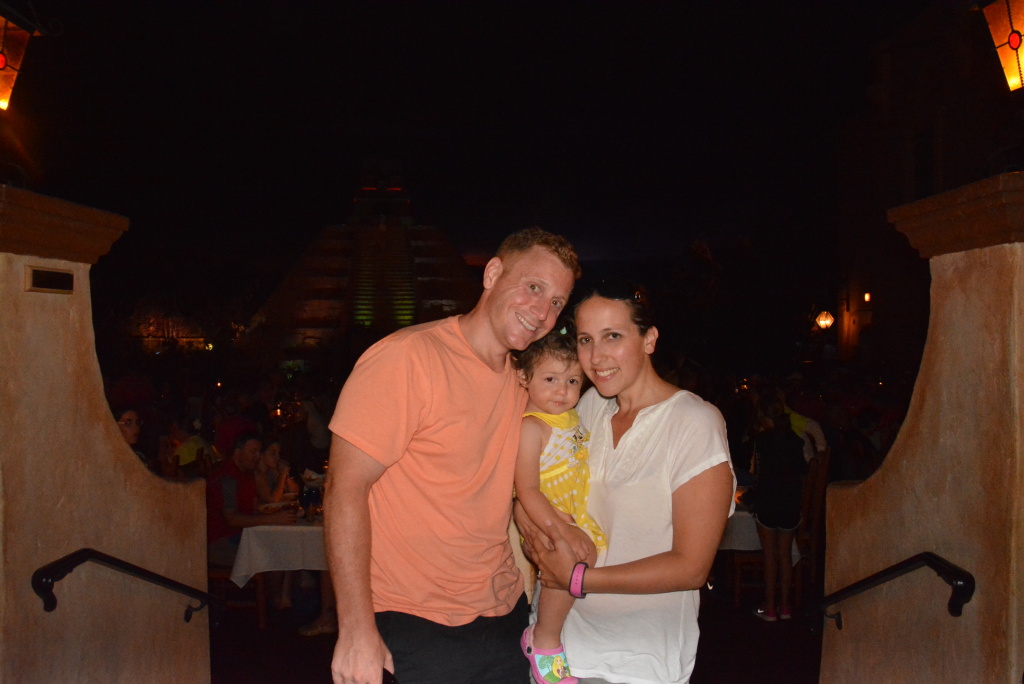 After checking in, we were escorted to our table nestled right along the water. It was the perfect table for our family of three with the best view in the house. Soon after being seated, the chef joined us and took my order for my gluten free soup. While we waited for our orders, our little girl couldn't get enough of the riders passing along below us. In fact she even gave most of them an extra treat, waving and saying hello as the boats passed by, even getting lucky to get a few waves back. She is such a little sweetheart and so friendly too!
Soon enough, after only waiting a few minutes, my bowl of tomato soup with gluten free tortilla strips, avocado, and cheese was placed in front of me. It was just as delicious as I remembered and filled the little vacancy in my stomach. Sadly, I didn't do the soup justice and left quite a bit behind, but I was incredibly glad that my stomach cooperated so I could enjoy some of it at least. Just as before, our experience here was amazing and our little girl loved every bit of it, food included, so it seems her palate may be more similar to her Daddy's.
So, if you love spicy food, there are so many gluten free options at San Angel Inn, not to mention some pretty tasty dessert choices too. Make a reservation for this restaurant as far in advance as possible because it books up pretty quickly. Also, if you want to snag a seat like we had, try to get an earlier reservation and request a table along the water when you check in, you'll have a better shot earlier in the dinner service I think.
Keep me posted on your gluten free selections here and any other Disney restaurant!
Have A Magical Day,
Lindsay