30 weeks down and 10 to go! We're officially in countdown mode until we get to meet this little girl! As far as prep for her arrival, we're definitely in a pretty good spot right now but we have plenty left to do that's for sure. With the big girl room finally complete, excluding some decorating, no worries I will definitely share the final product when the last frame has been hung, and our little one moved into her new room earlier this week, we're now moving on to everything baby. So what's left on our must purchase/get set up list before baby makes her grand entrance?
Tweaking the nursery with a few new odds and ends….we've purchased her letters for her name and painted and decorated them for hanging so we're almost there on this front
Cleaning and setting up the baby equipment, i.e. swing, bouncer, pack and play, bassinet (our house is about to shrink when all of this arrives so we're taking our time here)
To keep an eye on our big girl in her new room along with our new baby in her nursery, we purchased a two camera video monitor by Summer Infant and so far we're loving it. Even though our little girl is two, she's an adventurous little soul that we worry about when she's left to her own devices, especially in her new space, so for us this monitor system was a must. We can now keep an eye on both of our little girls while they rest or sometimes not rest in their rooms with just one monitor and two cameras that you can move around remotely! So far, we love this new system and can certainly see how it'll come in handy when we have another little resident in the house. I'll share a better review once we use the dual feature this monitor is intended for so stay tuned!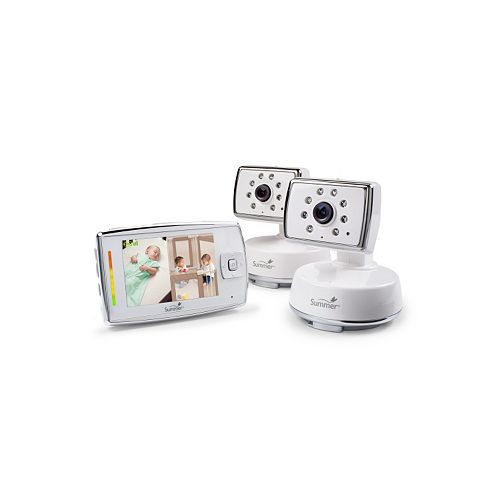 Thanks to an amazing Mother's Day special we picked up these Carseat Canopies that I just love! With a winter baby coming first we're well-versed on wrapping her and the car seat up in blankets to prevent the cold from touching her, and while we certainly made it work with blankets, the constant repositioning and catching of the blankets was not very much fun. So this time around we took advantage of this great offer and picked up the Angelina and Belle Carseat Canopies that hook onto your car seat handle preventing them from falling and keeping them in just the right spot for front and back coverage from the sun and winter wind. Stay tuned for an actual review when baby makes her appearance!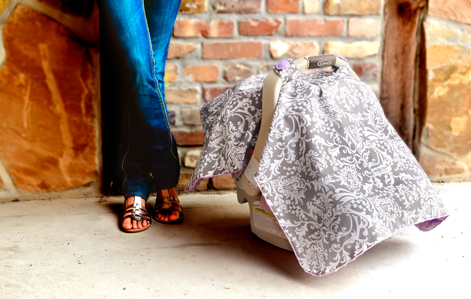 We still need to get a new baby sling, so any recommendations on your favorites let us know!
We're all set for now in the double stroller department thanks to a hand me down from my sister. She swore by her Joovy Sit And Stand stroller that we inherited so we're super excited to see how it works for our girls. In the not so distant future we plan on picking up a Joovy side-by-side double stroller that would be perfect for our adventures next summer with the girls but for now we're all set with my sister's favorite! Thanks Courtney!
The list is certainly longer when I include all of the preparations for the delivery day, but as far as the major stuff I think we're almost there!
Sincerely,
Lindsay (30 weeks)